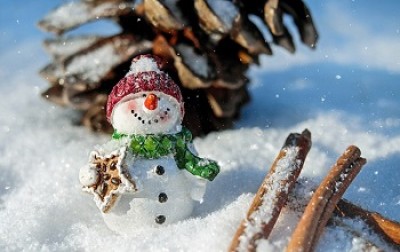 With the holiday season fast approaching, sending Christmas cards is a perfect way to spread cheer and show appreciation to loved ones. However, crafting the perfect Christmas card can be challenging, especially when trying to come up with creative messages. Fortunately, Tomco AI's Christmas Card template makes it easy to generate personalized and heartwarming messages in just a few clicks. In this blog, we'll explore how to use the template to create amazing holiday greetings.
The Christmas Card Template
Tomco AI's Christmas Card template is designed to help users generate cool and personalized holiday greetings. The template provides a step-by-step guide to help users create unique messages that express their feelings toward the recipient.
Getting Started
To begin, select the Christmas Card template from Tomco AI's library of guided templates. Once you've opened the template, start by adding the recipient's name and selecting a card design that suits your taste. You can also upload a personal photo or use one of the stock images provided.
Next, choose from the list of pre-written message options, or create your own using the template's guided prompts. With over 200 guided templates, you're sure to find the perfect message to express your sentiments.
Personalizing Your Message
To add a personal touch, customize the message by editing the pre-written text, adding a personal note, or including a special memory you share with the recipient. You can also choose from a range of font styles and colors to match your message's tone.
Adding Finishing Touches
Once you've written your message, add a closing line that will leave a lasting impression on the recipient. You can choose from a range of pre-written closing lines or create your own using the guided prompts.
Tomco AI's Template: Christmas Card
"Happy Holidays! I hope this card brings a smile to your face and warms your heart. May your holiday season be filled with love, joy, and peace."
This is the template that will generate wonderful holiday greetings for you:
Here's a sample output:
Dear Mom and Dad,
Merry Christmas! As we get ready to celebrate this special holiday season, we want to take a moment to let you know how much we cherish you both. No matter how far away we are, we are connected by so much love.
We feel so blessed to be part of a family that cares so much and always puts each other first. We hope your Christmas season is filled with joy, love, and peace.
With lots of love and Christmas cheer,
Tom, Michelle, and Madison
Tips & Tricks
To make your Christmas card even more special, consider adding a personal touch, such as a handwritten note or a small gift. You can also include a family photo or a snapshot of a memorable moment shared with the recipient.
Conclusion
In conclusion, creating a personalized and heartwarming Christmas card has never been easier with Tomco AI's Christmas Card template. With its guided prompts and easy-to-use interface, you can generate amazing holiday greetings in just a few clicks. So, get started today and spread some holiday cheer with the perfect Christmas card!
Try Tomco AI for free.
Sign up and start with 10,000 words.
Sign up takes 1 minute. Free trial for 7 days. Instant activation.