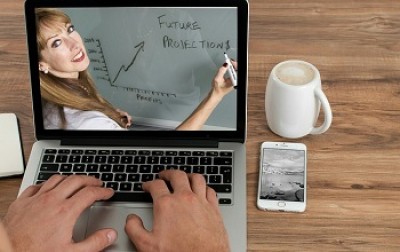 Every business faces risks, and identifying and mitigating those risks is crucial for success. A comprehensive risk analysis report can help businesses identify potential threats, prioritize risks, and develop strategies to mitigate them. In this article, we will discuss the steps involved in conducting a risk analysis and provide tips on how to manage risks effectively.
The first step in conducting a risk analysis is to identify potential risks. These can be internal or external and can include financial, operational, legal, or reputational risks. Once the risks have been identified, they need to be assessed in terms of their likelihood and potential impact on the business.
Assessing Risks
The assessment of risks involves evaluating their likelihood of occurrence and potential impact on the business. This requires a deep understanding of the business, its operations, and the external environment. A risk matrix can be used to evaluate and prioritize risks based on their likelihood and impact.
Mitigating Risks
Once the risks have been assessed, the next step is to develop strategies to mitigate them. This involves identifying and implementing controls that can reduce the likelihood or impact of the risks. Controls can include policies and procedures, training, technology solutions, or insurance.
Monitoring Risks
Monitoring risks is the final step in the risk management process, and it involves tracking the effectiveness of the controls put in place to mitigate risks. This is an ongoing process that requires continuous monitoring of the risks, analyzing trends, and taking corrective action when necessary. The goal is to ensure that the controls put in place are effective in reducing the likelihood or impact of the risks.
One effective way of monitoring risks is through regular risk assessments. By conducting regular assessments, businesses can identify any changes in the risk landscape and adjust their controls accordingly. This can include changes in the business environment, new risks that emerge, or changes in the effectiveness of existing controls.
Another important aspect of monitoring risks is incident management. When incidents occur, it is important to track and analyze them to understand what went wrong and how the controls can be improved. This can involve investigating incidents, documenting them, and analyzing the root cause to determine what controls need to be put in place or improved upon.
Risk reporting is also an essential part of monitoring risks. By regularly reporting on risks to key stakeholders, businesses can keep them informed about the risks that exist, the controls in place, and any changes or improvements that are made. This can help to ensure that everyone is on the same page and that risks are being effectively managed.
Overall, monitoring risks is a critical component of effective risk management. By regularly assessing, tracking incidents, and reporting on risks, businesses can ensure that they are effectively managing their risks and minimizing potential threats to their success.
Tomco AI's Template: Risk Analysis
Tomco's AI template for risk analysis can help businesses streamline the process of conducting a risk analysis. With 200+ guided templates, Tomco AI can assist businesses in identifying, assessing, and mitigating risks.
Here's a sample risk analysis created by this AI template:
Risk Analysis Report for Tomco AI
Introduction:
As a top-tier Risk Management consulting firm, we have conducted a thorough analysis of the potential risks that Tomco AI may face in the market. Our analysis is based on our knowledge and traits as a risk analyst and strategic risk consultant, with high business acumen, complex problem-solving skills, adaptability, creativity, financial analysis, interpersonal skills, and meta-analysis.
Potential Risks and their Impact:
1. Market Saturation: The market for AI-powered writing assistants is overcrowded with other generic AI writing tools. This may lead to a lack of differentiation and difficulty in penetrating the market. The impact of this risk is a decrease in market share and revenue.
2. Customer Cost of Acquisition: The cost of acquiring new customers may be high due to the competition in the market. This may lead to a decrease in profit margins and a slower rate of growth.
3. Technology Obsolescence: The rapid pace of technological advancements may render Tomco AI's technology obsolete. This may lead to a loss of market share and revenue.
Risk Mitigation:
1. Product Differentiation: Tomco AI can differentiate its product by offering unique features and benefits that are not available in other AI writing tools. This can be achieved by conducting market research to identify the needs and preferences of the target audience.
2. Customer Retention: Tomco AI can focus on retaining its existing customers by providing excellent customer service, offering loyalty programs, and continuously improving the product based on customer feedback.
3. Technology Upgrades: Tomco AI can stay ahead of the competition by continuously upgrading its technology and investing in research and development. This can be achieved by partnering with technology experts and staying up-to-date with the latest trends and advancements in the industry.
Next Steps:
1. Conduct Market Research: Tomco AI should conduct market research to identify the needs and preferences of its target audience. This will help in developing a unique value proposition and differentiating the product from competitors.
2. Improve Customer Service: Tomco AI should focus on improving its customer service by providing timely and effective support to customers. This will help in retaining existing customers and attracting new ones.
3. Invest in Research and Development: Tomco AI should invest in research and development to stay ahead of the competition and continuously improve the product. This will help in retaining market share and revenue.
Conclusion:
In conclusion, Tomco AI faces potential risks in the market due to competition, customer acquisition costs, and technology obsolescence. However, these risks can be mitigated by differentiating the product, focusing on customer retention, and investing in research and development. By following the next steps outlined in this report, Tomco AI can overcome these risks and achieve long-term success in the market.
Tips & Tricks
Here are some tips for conducting a successful risk analysis:
Involve key stakeholders in the risk analysis process.
Consider both internal and external risks.
Use a risk matrix to prioritize risks.
Develop a risk management plan that includes controls for mitigating risks.
Monitor risks and adjust controls as necessary.
Conclusion
Conducting a comprehensive risk analysis is essential for businesses to identify and mitigate potential threats. By following the steps outlined in this article and using Tomco's AI template, businesses can effectively manage risks and improve their chances of success.
Try Tomco AI for free.
Sign up and start with 10,000 words.
Sign up takes 1 minute. Free trial for 7 days. Instant activation.