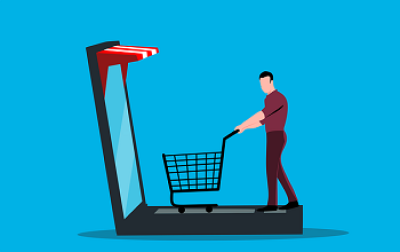 Are you struggling to come up with catchy product descriptions for your website, email or social media? Look no further than Tomco AI's Guided Template for Product Descriptions. With over 200 guided templates to choose from, Tomco AI makes it easy to generate amazing content in seconds.
How to use Tomco AI to write captivating product descriptions
A product description is more than just a list of features. It's an opportunity to tell a story, connect with your customers and ultimately, sell your product. But coming up with a creative and engaging product description can be challenging, especially if you're short on time or writing skills.
That's where Tomco AI's Guided Template for Product Descriptions comes in. With a step-by-step process, Tomco AI helps you create compelling and catchy product descriptions that will capture your customer's attention and drive sales.
So, let's get started and learn how to create a product description that sells!
Know Your Target Audience
The first step in creating a compelling product description is to know your target audience. Who are they? What are their needs and wants? What problem does your product solve for them?
By understanding your target audience, you can tailor your product description to speak directly to them. Use language and tone that resonates with them and addresses their pain points.
For example, if you're selling a fitness tracker, your target audience may be health-conscious individuals who are looking to track their progress and achieve their fitness goals. Your product description should speak to these individuals and highlight how your fitness tracker can help them achieve their goals.
Focus on Benefits, Not Features
While it's important to list the features of your product, it's even more important to focus on the benefits. What does your product do for your customers? How does it make their lives better?
Benefits are what sell your product, not features. So, instead of saying, "our fitness tracker has a heart rate monitor," say, "our fitness tracker helps you monitor your heart rate, so you can track your progress and achieve your fitness goals."
By focusing on benefits, you're showing your customers how your product can improve their lives and solve their problems.
Use Persuasive Language and Calls to Action
To make your product description even more compelling, use persuasive language and calls to action. Persuasive language uses words and phrases that trigger emotions and create a sense of urgency.
Calls to action tell your customers what to do next, whether it's to buy your product, sign up for a newsletter, or follow you on social media. Make your calls to action clear and concise, and use action words like "buy now," "sign up," or "follow us."
For example, if you're selling a skincare product, you could use persuasive language like "Get ready to say goodbye to dry, dull skin forever!" and a call to action like "Order now and get 10% off your first purchase!"
Tomco AI's Template: Product Description
Here, you can use Tomco AI's Guided Template for Product Descriptions to fill in your product details and generate a catchy product description that sells.
Introducing The Tomco Bot - the ultimate solution for all your AI template needs! With its cutting-edge technology, this powerful tool can help you create content in seconds, saving you time and effort. Whether you're a blogger, marketer, or content creator, The Tomco Bot is the perfect assistant to help you streamline your workflow and boost your productivity. With its intuitive interface and user-friendly design, you can easily create high-quality content that's tailored to your specific needs. So why waste time struggling with tedious tasks when you can let The Tomco Bot do the heavy lifting for you? Try it out today and experience the power of AI templates like never before!
Tips & Tricks
Here are a few tips & tricks that will help you create amazing product descriptions.
Keep it concise: Your product description should be easy to read and understand. Keep your sentences short and to the point, and use bullet points or numbered lists to break up longer descriptions.
Use sensory language: Use sensory language to help your customers imagine using your product. For example, if you're selling a perfume, describe the scent using words like "floral," "musky," or "spicy."
Highlight unique features: If your product has unique features, make sure to highlight them in your product description. This can help your product stand out from the competition and attract more customers.
Use social proof: Use customer reviews or testimonials to show that your product is trusted and loved by others. This can help build trust with your potential customers and increase sales.
Conclusion
With Tomco AI's Guided Template for Product Descriptions, you can create compelling and catchy product descriptions in no time. By knowing your target audience, focusing on benefits, using persuasive language and calls to action, and using Tomco AI's template and tips, you can create product descriptions that sell. So, what are you waiting for? Start using Tomco AI's Guided Template for Product Descriptions today and watch your sales soar!
Try Tomco AI for free.
Sign up and start with 10,000 words.
Sign up takes 1 minute. Free trial for 7 days. Instant activation.