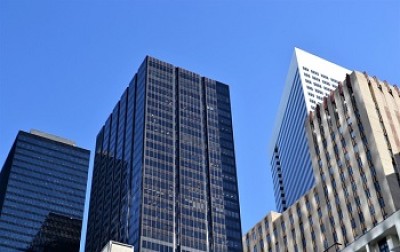 Selling a commercial property can be a daunting task. Not only do you need to find the right buyer, but you also need to showcase the unique features and potential of the property. Fortunately, with Tomco AI's Real Estate Listing (Commercial) guided template, you can create an amazing listing that attracts the right buyers and sells your property faster than ever before.
Showcase the Unique Features of Your Property
Every commercial property has something that sets it apart from the rest. Whether it's a prime location, ample parking, or state-of-the-art facilities, make sure to highlight these unique features in your listing. Use descriptive language to paint a vivid picture for potential buyers and showcase the potential of the property.
Highlight the Benefits of the Location
Location is one of the most important factors when it comes to selling commercial property. Make sure to highlight the benefits of the location in your listing, whether it's a high-traffic area, easy access to major highways, or proximity to other businesses.
Provide Clear and Concise Details
Potential buyers want to know everything about your property, from the square footage to the number of bathrooms. Make sure to provide clear and concise details in your listing so that buyers can make informed decisions. Use bullet points or numbered lists to make the information easy to read and digest.
Tomco AI's Template: Real Estate Listing (Commercial)
Use Tomco AI's Real Estate Listing (Commercial) guided template to streamline the process of creating a compelling listing. Simply input the relevant information and let Tomco AI do the rest.
Welcome to the heart of downtown, where opportunity awaits! This prime commercial property is a rare find, offering a lot size of 0.75 acres and zoned C-5 commercial. With a fully paved driveway and plenty of parking, this property is perfect for any business looking to establish a presence in the bustling downtown area.
The two-story building boasts 4,000 square feet of office space and 4,000 square feet of warehouse space, providing ample room for any business to grow and thrive. The HVAC, plumbing, and electrical systems are all up to date, ensuring that the property is move-in ready and requires no additional investment.
This property is truly a gem, offering endless possibilities for the savvy buyer. Whether you're looking to establish a new business, expand an existing one, or invest in a prime piece of real estate, this property is the perfect opportunity. And with an asking price of just $2.5 million, it's an amazing deal that won't last long.
Don't miss out on this incredible opportunity to own a prime commercial property in the heart of downtown. Contact us today to schedule a viewing and see for yourself why this property is such an amazing deal.
Tips & Tricks for a Successful Listing
Here are a few tips & tricks for your commercial property listing:
Use high-quality photos and videos to showcase your property
Be honest and transparent about any potential drawbacks or needed repairs
Highlight the potential for future growth and expansion
Use descriptive language to paint a vivid picture for potential buyers
Keep your listing concise and easy to read
Conclusion
Creating an amazing commercial property listing is easier than ever with Tomco AI's guided template. By highlighting the unique features and benefits of the location and providing clear and concise details, you can attract the right buyers and sell your property faster than ever before.
Try Tomco AI for free.
Sign up and start with 10,000 words.
Sign up takes 1 minute. Free trial for 7 days. Instant activation.