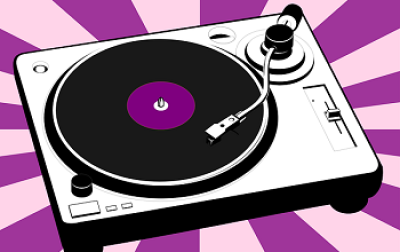 Are you planning a party but feeling overwhelmed with where to start? Look no further than Tomco AI's Party Theme Generator! With over 200 guided templates, you can easily create a memorable event that your guests will be talking about for years to come.
First, start by selecting the Party Theme Generator template. This template will guide you through the process of creating a unique and personalized party theme that will leave a lasting impression on your guests.
Next, brainstorm different ideas for your theme. Consider the occasion, the venue, and the interests of your guests. Once you have some ideas, use the template's prompts to refine your theme and create a cohesive vision.
Décor and Atmosphere
With your theme in mind, it's time to start thinking about how to bring it to life. Use the Party Theme Generator's prompts to brainstorm decoration ideas, from color schemes to centerpieces. Don't forget to consider lighting and music to create the perfect atmosphere for your event.
Food and Drink
Food and drink are essential to any party, and the Party Theme Generator can help you plan the perfect menu. Use the template's prompts to brainstorm ideas for appetizers, entrees, and drinks that fit your theme. Don't forget to consider the dietary restrictions and preferences of your guests.
Activities and Entertainment
Keep your guests engaged and entertained with activities and entertainment that fit your theme. The Party Theme Generator prompts can help you come up with unique ideas, from photo booths to games and contests.
Tomco AI's Template: Party Theme Generator
Here's an example of how this template works: 
1. "Dirty Thirty" - a wild and raunchy party with adult-themed decorations and games
2. "Roaring Twenties" - a vintage-themed party with flapper dresses and jazz music
3. "Wine and Cheese Tasting" - a sophisticated evening of sampling different wines and cheeses
4. "Beach Bash" - a tropical-themed party with beachy decorations and cocktails
5. "Masquerade Ball" - a formal affair with masks and elegant attire
6. "Game Night" - a fun-filled evening of board games and snacks
7. "Karaoke Night" - a night of singing and dancing with a karaoke machine
8. "Movie Night" - a cozy night in with popcorn and a movie marathon
9. "Garden Party" - an outdoor party with floral decorations and a BBQ
10. "Murder Mystery" - a thrilling evening of solving a murder mystery with friends
11. "Hollywood Glam" - a red carpet-themed party with fancy attire and paparazzi-style photos
12. "Sports Night" - a night of watching sports games and playing backyard games
13. "Carnival" - a fun-filled party with carnival games and cotton candy
14. "Glow in the Dark" - a neon-themed party with black lights and glow sticks
15. "Around the World" - a party with international cuisine and decorations from different countries.
Tips & Tricks
Planning a party can be a lot of work, but with the right tips and tricks, you can make the process go smoothly and enjoyably. Here are some additional tips and tricks to keep in mind when using Tomco AI's Party Theme Generator:
Set a Budget: Before you start planning your party, set a budget for yourself. This will help you avoid overspending and keep your expenses under control.
Make a Checklist: Make a detailed checklist of everything you need to do to plan your party, from invitations to decorations, food, and entertainment. This will help you stay organized and ensure that you don't forget any important details.
Delegate Tasks: Don't try to do everything yourself. Delegate tasks to friends or family members who are willing to help. This will lighten your workload and make the planning process more enjoyable.
Consider Hiring a Professional: If you're planning a large or complex event, consider hiring a professional party planner. They can help you with everything from theme development to logistics and coordination and can take much of the stress out of the planning process.
Choose the Right Venue: The venue you choose for your party can make a big difference in the success of your event. Consider the size of the space, the location, and the amenities available. Make sure it's a good fit for your theme and the number of guests you're expecting.
Plan for Weather: If your party will be held outdoors, make sure you have a backup plan in case of bad weather. Consider renting tents or canopies to provide shelter, and have umbrellas on hand in case of rain.
Focus on the Details: It's the little details that make a party memorable, so pay attention to the small things. From customized napkins to unique party favors, the right details can take your event to the next level.
Enjoy Yourself: Finally, don't forget to enjoy yourself! Remember that the purpose of your party is to celebrate and have fun with friends and family. Don't get too caught up in the planning process that you forget to enjoy the event itself.
Conclusion
With Tomco AI's Party Theme Generator, planning a memorable event has never been easier. From décor to entertainment, this guided template will help you create a party that your guests will never forget.
Try Tomco AI for free.
Sign up and start with 10,000 words.
Sign up takes 1 minute. Free trial for 7 days. Instant activation.