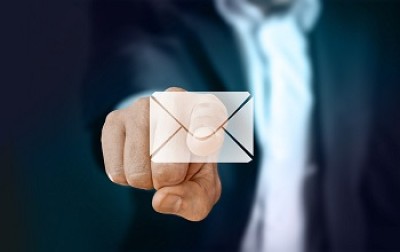 If you're looking for a hassle-free way to write a welcome email to new customers, look no further than Tomco AI's Welcome Email template. With 200+ guided templates, Tomco AI is the perfect assistant to help you generate amazing content in seconds. Here's how to use the Welcome Email template to create an engaging email:
Welcome emails are one of the most important emails that any business can send. They are the first point of contact with your new customers and can set the tone for the rest of their experience with your brand. In this blog post, we will discuss the best practices for writing welcome emails that engage and delight your new customers.
Best Practices for Welcome Emails
Here's a list of 6 best practices you should consider when writing welcome emails to your customers.
Personalize your welcome email: The first step in writing an effective welcome email is to personalize it. Address your new customer by their name and acknowledge their recent purchase or sign-up. This shows that you care about them as an individual and sets a positive tone for the rest of the email.
Keep it short and sweet: Your welcome email should be brief and to the point. Don't overwhelm your new customer with too much information. Instead, focus on introducing your brand, thanking them for their purchase/sign-up, and highlighting some of the key benefits they can expect from your business.
Include a clear call-to-action: Your welcome email should include a clear call-to-action that encourages your new customer to take the next step. This could be to complete their profile, browse your products, or follow you on social media. Whatever the call-to-action, make sure it is clear and easy to understand.
Use visuals to enhance your message: Visuals can be a powerful tool in enhancing your message and making your welcome email more engaging. Consider including images of your products, a video introducing your brand, or even a GIF to add some personality to your email.
Offer a discount or promotion: One effective way to entice your new customer to make a purchase is by offering a discount or promotion in your welcome email. This can be a great way to show your appreciation for their business while also encouraging them to take action.
Test and optimize your welcome email: Finally, it's important to test and optimize your welcome email to ensure it is as effective as possible. Use A/B testing to experiment with different subject lines, copy, and calls-to-action to see what resonates best with your audience.
Tomco AI's Template: Welcome Email
Here's an example of what this template's output could look like:
`
Dear [New User], 
Welcome to Tomco AI! We are thrilled to have you join our community of innovative thinkers and problem solvers. 
Our website, www.tomco.ai, is designed to provide you with the latest insights and tools in the field of artificial intelligence. Whether you are a seasoned professional or just starting out, we have something for everyone. 
At Tomco AI, we are committed to helping you achieve your goals and stay ahead of the curve. Our team of experts is always available to answer your questions and provide guidance as you navigate our platform. 
We encourage you to explore our website and take advantage of all the resources we have to offer. From informative articles to cutting-edge research, we are dedicated to providing you with the best possible experience. 
Thank you for choosing Tomco AI as your go-to resource for all things AI. We look forward to working with you and helping you achieve your full potential. 
Best regards, 
The Tomco AI Team
Conclusion
In conclusion, writing an effective welcome email is a crucial part of any business's customer experience strategy. By personalizing your message, keeping it brief, including a clear call-to-action, using visuals, offering a discount, and testing and optimizing your email, you can create a welcome email that engages and delights your new customers.
Try Tomco AI for free.
Sign up and start with 10,000 words.
Sign up takes 1 minute. Free trial for 7 days. Instant activation.