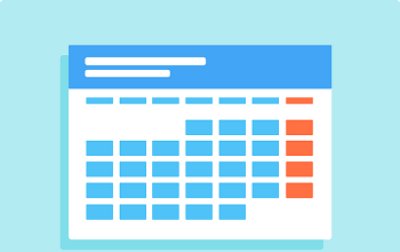 In today's digital age, it's becoming increasingly important to promote events through email marketing. However, coming up with a catchy and informative event promotion email can be a daunting task, especially if you're not a professional writer. That's where Tomco AI comes in, a smart AI assistant that generates amazing content in seconds with over 200 guided templates.
One of the most popular templates offered by Tomco AI is the Event Promotion Email template. This template is designed to help you write an email to promote an upcoming event, whether it's a conference, webinar, or networking event. Here's how to use the template to create a compelling email that will grab your audience's attention.
Writing the perfect Event Promotion Email
Short Title: The first thing you need to do is come up with a short, catchy title that summarizes the event in a few words. This title should be attention-grabbing and make your readers want to learn more about the event.
Catchy Subtitle: Your subtitle should provide a little more detail about the event and what attendees can expect. This could be a short summary of the event's purpose or a list of some of the key speakers or topics that will be covered.
Introduction: In the first few paragraphs of your email, you should introduce the event and provide some context about why it's important. You can include information about the industry or field that the event is focused on, and highlight some of the challenges or trends that the event will address.
Subheadings: In the next section, you should provide some more detail about the event itself. This could include information about the location, date, and time of the event, as well as some of the key themes or topics that will be covered.
The next section might focus on the benefits of attending the event. You can highlight some of the key takeaways that attendees will gain, such as new skills or knowledge, networking opportunities, or access to industry experts.
In this section, you could provide some additional details about the event, such as information about the keynote speakers, sponsors, or exhibitors. You can also include any relevant logistical information, such as parking or transportation options.
To wrap up your email, you can include some tips and tricks for attendees to make the most out of the event. This could include suggestions for networking, ways to engage with the speakers or exhibitors, or ideas for follow-up activities after the event is over. You can use numbered lists or bullet points to make this section easy to read.
In the final paragraph of your email, you should summarize the key points about the event and encourage your readers to register or attend. You can also include a call to action, such as a link to the event website or registration page.
Using Tomco AI's Event Promotion Email Template
The template makes it easy to create a compelling email that will engage your audience and promote your upcoming event. By following the structure outlined in this template, you can create a professional-looking email that highlights the key benefits of attending the event and encourages readers to take action.
Dear [Recipient],
We are excited to invite you to our upcoming webinar, "5 Tips & Tricks for Working with AI Assistants," on February 16th, 2023 at 3pm Eastern Time.
This 30-minute webinar is perfect for beginning users who want to learn how to use AI writing assistants effectively. Our expert speaker will share valuable insights and practical tips on how to get the most out of your AI assistant, including how to improve your writing skills, save time, and increase productivity.
Whether you're a student, a professional, or just someone who wants to improve their writing, this webinar is for you. You'll learn how to use AI assistants to write better emails, reports, and other documents, and how to avoid common mistakes that can undermine your writing.
Don't miss this opportunity to learn from the best. Register now for our webinar and take the first step towards becoming a more effective writer.
We look forward to seeing you there!
Best regards,
[Your Name]
In conclusion, Tomco AI's Event Promotion Email template is a powerful tool that can help event organizers create effective email marketing campaigns. With the ability to generate amazing content in seconds, Tomco AI makes it easy to create professional-quality emails that will engage your audience and drive attendance to your event.
Try Tomco AI for free.
Sign up and start with 10,000 words.
Sign up takes 1 minute. Free trial for 7 days. Instant activation.