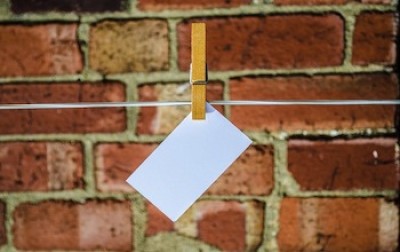 As a business owner or marketer, you know how important it is to create compelling marketing messages that resonate with your target audience. But where do you start? That's where Tomco AI's BAB Marketing Model template comes in. This powerful tool can help you craft persuasive marketing copy that grabs attention, builds desire, and drives action. In this article, we'll show you how to use this template to create effective marketing messages that get results.
What is the BAB Marketing Model?
The BAB Marketing Model is a powerful framework for crafting persuasive marketing messages. It's based on three key elements: Before, After, and Bridge. Before represents the customer's current situation, After represents the desired outcome, and Bridge represents the solution that connects the two.


How to Use the BAB Marketing Model Template
To use the BAB Marketing Model template, start by inputting your product/company name, a thorough description, and the tone of voice.
Then, sit back, relax and enjoy the show.


Tips for Writing Effective Marketing Copy with the BAB Model
To make the most of the BAB Marketing Model, there are a few key tips to keep in mind. First, focus on the benefits, not just the features. Second, use powerful language and vivid imagery to create an emotional connection with your audience. And finally, make sure your call to action is clear and compelling.
Template in Action
Here's an example from Tomco AI:
Before: Struggling with Writing?
Are you a professional writer who struggles with generating high-quality content? Do you find yourself spending hours on end trying to come up with the perfect words, only to end up with mediocre results? Writing can be a daunting task, especially when you're under pressure to produce great content on a tight deadline. But what if there was a solution that could help you write better, faster, and more efficiently?
After: Introducing Tomco AI
Say hello to Tomco AI, your new writing assistant. Tomco AI is a smart, AI-powered tool that generates amazing content in seconds. With Tomco AI, you can say goodbye to writer's block and hello to high-quality content that will impress your readers. Whether you're writing a blog post, an article, or a report, Tomco AI has got you covered. It's like having a personal writing assistant that's available 24/7.
Bridge: The Benefits of Tomco AI
Tomco AI is the perfect solution for professional writers who want to save time and produce better content. With Tomco AI, you can:
- Generate high-quality content in seconds
- Eliminate writer's block and boost your creativity
- Improve your writing skills with AI-powered suggestions and feedback
- Save time and meet tight deadlines
- Get more done in less time and increase your productivity
Best of all, Tomco AI is affordable and easy to use. You don't need any special skills or training to get started. Simply sign up, and you'll be on your way to writing amazing content in no time. So why wait? Try Tomco AI today and see the difference it can make in your writing.
Tips & Tricks
Some additional tips to make your marketing copy stand out include using strong headlines, including social proof such as customer testimonials, and keeping your copy concise and easy to read.
The BAB Marketing Model is a powerful tool for creating persuasive marketing copy. By following the Before, After, Bridge framework and using Tomco AI's guided template, you can create compelling messages that grab attention, build desire, and drive action.
Try Tomco AI for free.
Sign up and start with 10,000 words.
Sign up takes 1 minute. Free trial for 7 days. Instant activation.