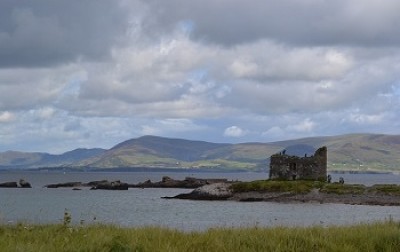 If you're looking to add a bit of whimsy and humor to your writing, then you'll love using Tomco AI's "Write a Limerick" template. With this guided template, you can easily create limericks that are both entertaining and memorable. Limericks are a fun and creative way to express your thoughts and ideas, and with Tomco AI, you can create them in just a few minutes.
What is a Limerick?
Before we dive into the process of writing a limerick, let's first define what a limerick is. A limerick is a five-line poem that is often humorous and witty. The first, second, and fifth lines of a limerick rhyme with each other, while the third and fourth lines rhyme with each other. Limericks often have a bouncy and upbeat rhythm, making them fun to read and recite.
How to Write a Limerick with Tomco AI
Now that you know what a limerick is, let's get started on how to write one using Tomco AI's guided template. Simply select the "Write a Limerick" template from Tomco AI's list of guided templates, and you'll be taken through a step-by-step process to create your poem. The template provides you with a structure to follow and prompts to help you generate ideas for your limerick.
Tips for Writing a Great Limerick
While Tomco AI's guided template makes it easy to write a limerick, here are a few additional tips to help you create a great one:
Choose a topic that is light-hearted and humorous.
Keep your limerick short and sweet.
Use a consistent rhythm and rhyme scheme.
Experiment with different word choices to create a unique and memorable limerick.
Tomco AI's Template: Write a Limerick
The "Write a Limerick" template provided by Tomco AI is a great starting point for creating your own limerick. Simply fill in the placeholders with your own words and ideas, and Tomco AI will help guide you through the process of creating a fun and entertaining poem.
There once was a burrito so grand
Wrapped up in a tortilla so tan
It was filled with beans
And all sorts of greens
A meal that was simply so grand
With salsa and guac on the side
This burrito could not be denied
It was spicy and hot
And hit the right spot
A meal that could not be defied
So if you're ever in need of a treat
A burrito is what you should eat
It's filling and tasty
And never too hasty
A meal that can't be beat!
Tips & Tricks
To create a limerick that really stands out, try incorporating some of these tips and tricks:
Use puns or wordplay to add humor to your limerick.
Experiment with different rhyme schemes, such as AABBA, AABB, or ABAB.
Keep your limerick family-friendly and appropriate for all ages.
Practice reading your limerick out loud to ensure it has a smooth and consistent rhythm.
Conclusion
With Tomco AI's "Write a Limerick" template, creating a fun and entertaining poem has never been easier. Follow the guided prompts and tips provided by the template, and you'll be able to create a limerick that is sure to bring a smile to anyone's face.
Try Tomco AI for free.
Sign up and start with 10,000 words.
Sign up takes 1 minute. Free trial for 7 days. Instant activation.