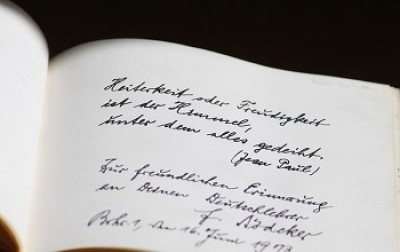 Sonnet writing is an art form that requires skill, structure, and creativity. Fortunately, with Tomco AI's guided template, you can easily create amazing sonnets in seconds. In this blog, we'll explore how to use Tomco AI's guided template to create beautiful sonnets step-by-step.
Understanding Sonnets
Before diving into the template, it's important to understand what a sonnet is. A sonnet is a 14-line poem written in iambic pentameter with a specific rhyme scheme. Traditionally, sonnets explore themes of love, nature, and mortality.
Getting Started
To begin, select the 'Write a Sonnet' template from Tomco AI's list of guided templates. Next, choose a theme or topic for your sonnet. This will help guide your writing and ensure that your sonnet is focused and coherent.
Structure and Rhyme Scheme
The structure of a sonnet is crucial to its success. With Tomco AI's guided template, the structure is already laid out for you. The first 8 lines of your sonnet will follow the rhyme scheme ABAB CDCD. The final 6 lines will follow the rhyme scheme EFEF GG. Make sure to follow the iambic pentameter pattern as well.
Creativity and Expression
Now that you have the structure and rhyme scheme in place, it's time to get creative. Use descriptive language, metaphors, and imagery to express your thoughts and emotions. Use the theme or topic you selected earlier as a guide for your writing.
Tomco AI's Template: Write a Sonnet
This is where Tomco AI's guided template will generate suggestions and prompts for your sonnet. This section is unique to the Tomco AI platform and will vary depending on the template you choose.
Oh, how the gentle breeze doth kiss my face,
As I stroll through fields of golden wheat,
The sun shines bright, a warm and welcome grace,
And all around, the world is calm and sweet.
The trees sway gently, dancing in the wind,
Their leaves a symphony of rustling sound,
The birds take flight, their wings a blur, they spin,
And in this moment, peace and joy abound.
The sky above is painted blue and white,
A canvas vast, with clouds that drift and roam,
And in this scene, a sense of pure delight,
As nature's beauty finds its perfect home.
So let us cherish days like this, so rare,
And bask in nature's glory, free and fair.
Tips & Tricks
To make your sonnet stand out, consider the following tips and tricks:
Use enjambment to create a flow between the lines.
Experiment with different types of rhyme.
Don't be afraid to break the rules and experiment with the structure.
Conclusion
In conclusion, Tomco AI's guided template is an excellent tool for creating beautiful sonnets. By following the structure, rhyme scheme, and tips outlined in this blog, you'll be able to create amazing sonnets in no time.
Try Tomco AI for free.
Sign up and start with 10,000 words.
Sign up takes 1 minute. Free trial for 7 days. Instant activation.