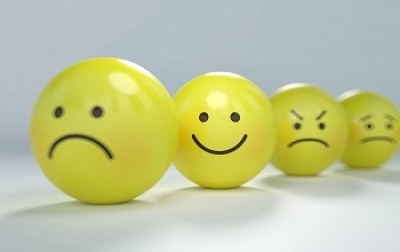 In today's digital age, creating content is crucial for any business or individual looking to establish their online presence. However, it's not just about creating content - the tone and personality of the content matter just as much. If your content comes off as robotic or impersonal, you risk losing your audience's interest. That's where Tomco AI's Tone Detector comes in - it helps you analyze your content's tone and make sure it's in line with your desired vibe.
But how exactly does the Tone Detector work? And how can you use it to improve your content's personality? In this blog, we'll dive deep into the Tone Detector template and give you tips and tricks for using it effectively.
Understanding the Tone Detector Template
The Tone Detector template is designed to help you analyze the tone of your content and determine whether it's conveying the right vibe. It works by analyzing your text and assigning it a tone score based on various factors such as emotion, language style, and syntax.
Once you've run your content through the Tone Detector, you'll receive a score and a breakdown of the various tones present in your text. This will help you identify any areas where your content might be coming off as too formal, too casual, or not aligned with your desired vibe.
Using the Tone Detector to Improve Your Content
So how can you use the Tone Detector to actually improve your content's vibe? One way is to use the breakdown of tones provided by the template to guide your revisions. For example, if your content has a high score for "formal language," you might want to consider adding some more casual or conversational phrases to make it feel more approachable.
Another way to use the Tone Detector is to experiment with different tones and see how they affect your audience's engagement. For example, you could try writing two versions of a blog post - one with a more serious tone and one with a more lighthearted tone - and see which one gets more shares or comments.
Additional Tips for Using Tomco AI's Tone Detector
Here are a few additional tips for using the Tone Detector template effectively:
Use the Tone Detector on a variety of content types - not just blog posts. You can also use it on social media posts, marketing emails, and other types of content to ensure your messaging is consistent.
Don't rely solely on the Tone Detector score. While the score is a helpful starting point, it's important to use your own judgment and intuition when crafting your content.
Keep your target audience in mind. Different audiences may respond better to different tones, so make sure you're tailoring your content to your specific audience.
Tomco AI's Template": Tone Detector
As with all of Tomco AI's guided templates, the Tone Detector is customizable to your specific needs. You can add your own text, edit the prompts provided by the template, and experiment with different tones and styles until you find the perfect fit.
Here's a sample output of this template:
The tone of voice in this content is formal and professional. This tone is detected because the content is written in an objective, concise, and well-structured manner with accurate grammar and punctuation. The language used is appropriate for a professional setting, avoiding slang, colloquialisms, and informal expressions. The content also provides clear and relevant information in a straightforward manner, suggesting the writer is knowledgeable and experienced in the subject matter.
Tips & Tricks
Here are a few final tips and tricks for using the Tone Detector template:
Use the Tone Detector regularly to ensure your content remains consistent and on-brand.
Experiment with different tones and styles to see what resonates with your audience.
Don't be afraid to revise your content multiple times until you find the perfect tone.
Conclusion
Using Tomco AI's Tone Detector template is a powerful way to give your content a personality makeover. By analyzing your content's tone and providing actionable feedback, the template helps you create content that resonates with your audience and aligns with your desired vibe. Whether you're a content creator or a business owner, using the Tone Detector template can help you stand out in a crowded digital landscape and establish a strong online presence.
By following the tips and tricks outlined in this blog, you can use the Tone Detector to its fullest potential and create content that is engaging, authentic, and true to your brand. So why not give it a try? With Tomco AI's guided templates at your fingertips, the possibilities for amazing content are endless.
Try Tomco AI for free.
Sign up and start with 10,000 words.
Sign up takes 1 minute. Free trial for 7 days. Instant activation.