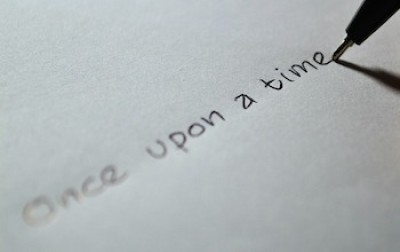 As a content creator, coming up with new and exciting story ideas can be a challenge. That's where Tomco AI's Short Story template comes in! With this template, you can easily generate creative and engaging short stories in no time.
In this blog, we'll walk you through how to use the Short Story template to create a compelling story that will captivate your audience.
Input Your Story Title and Genre
Start by inputting your story title and genre. Choose a title that is catchy and memorable and a genre that suits the tone and theme of your story.
Create Your Characters
Next, create your characters. Think about their personality traits, backgrounds, and motivations. The more fleshed-out your characters are, the more engaging and relatable they will be to your audience.
Develop Your Storyline/Idea
Once you have your characters in mind, it's time to develop your storyline/idea. Decide on the central conflict or problem that your characters will face, and how they will overcome it. This is the heart of your story, and what will keep your readers hooked.
Consider Your Audience
As you develop your story, keep your audience in mind. Who are you writing for? What kind of tone and style will appeal to them? This will help you create a story that resonates with your target audience.
Now that you have the basic elements of your story in place, it's time to use the Short Story template to bring it to life!
Template in Action
Here's an example of a short story written by Tomco AI:
Detective Michelle in New York
Detective Michelle was a tough cop from the NYPD who always got the job done. She had a trusted partner in her dachshund Madison, who was always by her side. Together, they patrolled the streets of Manhattan, solving petty crimes and keeping the city safe.
One day, Michelle's best friend Tom, who was a drummer in a local band, came to visit her at the precinct. He was looking for some inspiration for his next song, and thought that Michelle's crime-fighting adventures might be just the thing he needed.
Michelle was happy to oblige, and took Tom and Madison on a tour of the city. They stopped at a hot dog stand for lunch, and while they were eating, they saw a man steal a purse from a woman's shopping cart. Michelle sprang into action, chasing the thief down the street with Madison barking at his heels.
Tom followed behind, filming the whole thing on his phone. Michelle caught the thief and retrieved the purse, but not before Madison had taken a bite out of the thief's pants.
The three of them laughed all the way back to the precinct, where Michelle filed a report and Tom uploaded the video to social media. It quickly went viral, and Michelle became a local celebrity.
Over the next few weeks, Michelle and Madison solved more crimes, always with Tom by their side. They caught a pickpocket in Central Park, a shoplifter in Times Square, and even a group of teenagers who were spray-painting graffiti on a building.
Through it all, Michelle and Tom became closer friends, and Madison became a beloved member of the precinct. They even wrote a song together about their adventures, which Tom's band performed at a local club.
In the end, Detective Michelle realized that solving crimes didn't have to be all serious business. With her trusted dog and her best friend by her side, she could have fun and make a difference at the same time. And that was a pretty good feeling.
Tips & Tricks
* Use descriptive language to create vivid images and bring your story to life
* Make sure your characters have clear motivations and goals
* Use dialogue to show character development and build tension
* Think about pacing and structure to keep the story engaging
* Don't be afraid to take risks and try something new
In just a few easy steps, you can use Tomco AI's Short Story template to create a thrilling and captivating story. By inputting your story title and genre, creating compelling characters, developing a strong storyline, and considering your audience, you can create a story that will resonate with your readers. With the help of Tomco AI's guided template and a few tips and tricks, you'll be able to generate amazing content in no time.
Create a captivating short story with Tomco AI's guided template. Learn how to input your story title and genre, create compelling characters, and develop a strong storyline for your audience.
Try Tomco AI for free.
Sign up and start with 10,000 words.
Sign up takes 1 minute. Free trial for 7 days. Instant activation.