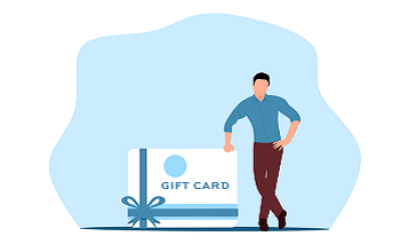 Coupons and discounts are a great way to attract new customers and retain existing ones. But how do you spread the word about your new promotion effectively? With Tomco AI's Coupon/Discount Email Template, you can easily create an engaging email that will grab your readers' attention and persuade them to take advantage of your offer.
In this article, we'll show you how to use Tomco AI's guided template to create an effective email that will promote your coupon or discount to your target audience.
Best Practices for Coupon & Discount Emails
The first step in creating an effective email is to identify your target audience. Who are you trying to reach? What are their interests, needs, and pain points? By understanding your audience, you can tailor your email to their preferences and make it more likely that they will take action on your offer.
Once you have identified your target audience, it's time to craft a compelling subject line that will encourage your readers to open your email. Your subject line should be clear, concise, and enticing, giving your readers a reason to click through and learn more.
Now that you've got your readers' attention, it's time to make your case. Use persuasive language and compelling visuals to showcase your coupon or discount and explain why your readers should take advantage of it. Be sure to include clear instructions on how to redeem your offer and any restrictions or limitations that may apply.
Highlight the Benefits of Your Offer
In this section, focus on the benefits that your coupon or discount offers to your customers. Emphasize how your offer will save them money, provide a unique experience, or solve a problem they may be facing. Use testimonials or case studies to illustrate the benefits of your offer and make it more relatable to your readers.
Create a Sense of Urgency
To encourage your readers to act quickly, create a sense of urgency in your email. Use language that suggests that your offer is limited or time-sensitive, such as "limited-time offer" or "while supplies last." This will motivate your readers to take action before they miss out on your promotion.
Provide Social Proof
Social proof is a powerful tool in persuading your readers to take action. Include customer reviews or ratings, endorsements from industry experts, or statistics that support the value of your offer. By showcasing the positive experiences of others, you can increase your readers' confidence in your promotion and encourage them to take action.
Tomco AI's Template: Coupon/Discount Email 
In this section, you can use Tomco AI's placeholder text to fill in any gaps in your email. Tomco AI's template is designed to guide you through the process of creating an effective email, so don't be afraid to use the placeholder text to help you along the way.
Dear valued customer,
We are excited to offer you a special discount on our Professional subscription plan at ERPlingo.com. By using the coupon code ERP100, you can save $100 off the regular price.
Our Professional plan offers advanced features and tools to help you streamline your business operations and increase efficiency. With this discount, you can enjoy all the benefits of our Professional plan at a more affordable price.
But don't wait too long! This coupon code will expire on 3/31, so make sure to take advantage of this offer before it's too late.
Thank you for choosing ERPlingo.com for your business needs. We look forward to helping you achieve success.
Best regards,
The ERPlingo Team
Tips & Tricks for Creating an Effective Coupon/Discount Email
To help you make the most of Tomco AI's Coupon/Discount Email Template, we've compiled some tips and tricks that you can use to create an even more effective email. These include:
Keep your email short and to the point
Use persuasive language and visuals to showcase your offer
Make it easy for your readers to redeem your offer
Create a sense of urgency to encourage immediate action
Use social proof to build trust and credibility
Test different subject lines and email formats to see what works best for your audience
Conclusion
With Tomco AI's Coupon/Discount Email Template, creating an effective email to promote your coupon or discount has never been easier. By following the structure provided by the template and incorporating the tips and tricks we've shared, you can create a compelling email that will engage your target audience and drive conversions.
Remember to focus on the benefits of your offer, create a sense of urgency, and provide social proof to build trust and credibility. And don't forget to use Tomco AI's placeholder text to help you along the way!
So what are you waiting for? Try out Tomco AI's Coupon/Discount Email Template today and start generating amazing content in seconds.
Try Tomco AI for free.
Sign up and start with 10,000 words.
Sign up takes 1 minute. Free trial for 7 days. Instant activation.