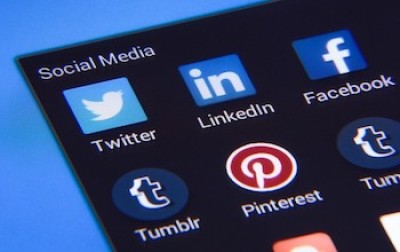 LinkedIn is a powerful platform for businesses to build their brand, establish thought leadership, and connect with potential customers. However, with so much content being posted every day, it can be challenging to stand out and grab your audience's attention.
That's where Tomco AI's Engaging LinkedIn Post template comes in. With this template, you can create high-quality, engaging posts that will help you reach your target audience and achieve your business goals.
The Importance of Engaging LinkedIn Posts
LinkedIn is a great platform to establish your business's brand and showcase your expertise. Engaging posts help you build trust and credibility with your audience, making them more likely to engage with your content and follow your page.
LinkedIn is a networking platform, so it's important to use your posts to connect with potential customers. Engaging posts help you attract and retain followers, making it easier to build relationships and convert them into customers.
Posting engaging content regularly helps you stay top of mind with your audience. By providing value and keeping your followers engaged, you increase the chances that they will think of you when they are ready to make a purchase.
Using Tomco AI's Engaging LinkedIn Post Template
To get the best results from Tomco AI's Engaging LinkedIn Post template, make sure to provide clear and specific input. Include details about your post's topic, tone of voice, and length to ensure that the generated content is tailored to your business's needs.
Tomco AI's template offers a variety of post formats, such as questions, tips, and news updates. Experimenting with different formats can help you find the best fit for your business and audience.
Make sure to personalize your posts by including your brand's voice, unique perspective, and relevant hashtags. This helps you stand out and connect with your audience on a deeper level.
Tips for Creating Engaging LinkedIn Posts
A strong headline is the key to grabbing your audience's attention and encouraging them to read your post. Use numbers, questions, and attention-grabbing phrases to make your headline stand out.
Make sure your post provides value to your audience. This can include helpful tips, industry insights, or thought-provoking questions.
Visuals such as images, videos, and infographics can help make your posts more engaging and shareable.
Include a call to action in your post, such as asking for comments or sharing the post with their network. This helps you increase engagement and reach a wider audience.
Template in Action
Here are a few examples:
1. "Are you ready to meet the newest member of our team? Say hello to Tomco AI! 🤖🚀 We're excited to launch this innovative technology that will revolutionize the way we work. #TomcoAI #AIlaunch #innovationatwork"
2. "Introducing Tomco AI, the brainchild of our tech wizards! 🧠👨‍💻 We're thrilled to bring this cutting-edge technology to the market and can't wait to see the impact it will have. #TomcoAI #AIlaunch #techinnovation"
3. "Drumroll please... 🥁 The wait is over! Tomco AI is officially here and ready to take on the world. 🌎🤖 Join us in celebrating this exciting launch and stay tuned for more updates on how Tomco AI will transform the industry. #TomcoAI #AIlaunch #industrydisruption"
Increase Engagement
Tomco AI's Engaging LinkedIn Post template is a powerful tool for businesses looking to increase their engagement on LinkedIn. By providing clear input, experimenting with different formats, and personalizing your content, you can create high-quality posts that will help you build your brand, connect with potential customers, and stay top of mind with your audience. With the tips and tricks outlined in this article, you can make the most of Tomco AI's template and take your LinkedIn game to the next level.
Try Tomco AI for free.
Sign up and start with 10,000 words.
Sign up takes 1 minute. Free trial for 7 days. Instant activation.