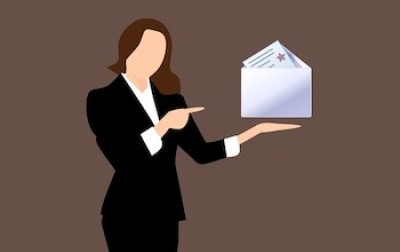 Cold emailing can be a highly effective way to reach new clients or customers, but it's not always easy to get a response. That's where Tomco AI's Personalized Cold Email template comes in. With this powerful tool, you can craft highly customized emails that are more likely to capture the attention of your target audience. In this article, we'll show you how to make the most of this template to get the results you're looking for.
Understand Your Target Audience
The first step to creating a successful cold email is understanding your target audience. Use Tomco AI's audience insights feature to learn more about the people you're trying to reach, including their interests, job titles, and demographics. With this information, you can craft a message that speaks directly to their needs and interests.
Personalize Your Message
Once you've gathered information about your target audience, it's time to personalize your message. Use Tomco AI's placeholder text feature to insert custom fields like the recipient's name, company name, or industry. This will make your email feel more personal and relevant, increasing the chances that the recipient will read and respond to your message.
Keep It Short and Sweet
When it comes to cold emails, less is often more. Keep your message short and to the point, focusing on the most important information and avoiding unnecessary fluff. Use Tomco AI's length feature to ensure that your email is the right length for your audience and your goals.
Template in Action
With Tomco AI's Personalized Cold Email template, you can create highly customized emails in minutes. Simply input the company name, email goal, links to include, keywords, and tone, and Tomco AI will generate a personalized email that's tailored to your needs. Use the template as a starting point, then tweak the content as needed to ensure that it's a perfect fit for your audience.
Dear [Recipient], 
I hope this email finds you well. I came across your company and was impressed by your dedication to innovation and growth. As a fellow advocate for AI technology, I wanted to introduce you to [Company Name]. 
We offer a unique platform that utilizes AI templates to streamline your workflow and increase productivity. Our software is designed to save you time and money, while also providing you with the tools you need to succeed. 
To help you experience the benefits of our platform, we are offering a free trial. This is a great opportunity to see firsthand how our AI technology can transform your business. 
To enroll in the free trial, simply click on the link below. [Insert Link Here] 
Thank you for your time and consideration. We look forward to hearing from you soon. 
Best regards, 
[Your Name]
Highly Customized Emails
With Tomco AI's Personalized Cold Email template and the tips and tricks outlined in this article, you can create cold emails that are more likely to get a response. By understanding your target audience, personalizing your message, and keeping your email short and sweet, you can increase your chances of success and grow your business. Give Tomco AI's template a try and see what kind of results you can achieve!
Try Tomco AI for free.
Sign up and start with 10,000 words.
Sign up takes 1 minute. Free trial for 7 days. Instant activation.