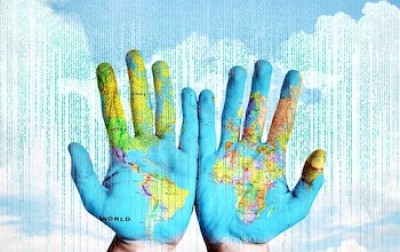 Tomco AI's LinkedIn Bio template can help you create a captivating bio in just seconds! In this blog post, we'll show you how to use the template to create a compelling and engaging bio that will help you stand out on LinkedIn. From the introduction to the tips and tricks, we've got you covered.
Your LinkedIn bio is often the first thing people see when they come across your profile. It's your chance to make a great first impression and show off your skills, experience, and personality. But creating a captivating bio can be challenging, especially if you're not sure where to start. That's where Tomco AI's LinkedIn Bio template comes in.
Personal Information
Start by adding your name, job title, location, and any relevant interests or hobbies. This will help people get a quick idea of who you are and what you do. Your name should be the first thing people see when they come across your profile. Use your full name or your preferred name, and make sure it's easy to read. Your job title should be clear and concise. If you have multiple job titles or roles, choose the one that best represents your current focus. Your location can help people connect with you if you're in the same area. If you're open to relocation or remote work, you can include that too.
Include some interesting facts or achievements that will help people remember you. This can be anything from a unique hobby to a major accomplishment. Think about what makes you stand out. Maybe you speak multiple languages, have won awards for your work, or have a passion for a particular cause. Share any relevant education or certifications you have, especially if they are related to your job or industry. Don't be afraid to show some personality! Share a fun fact or something quirky about yourself that will make people smile.
Decide on the tone you want to use in your bio. Do you want to come across as professional and formal, or more casual and friendly? The tone you choose should reflect your personality and the type of connections you want to make on LinkedIn. If you're in a more formal industry, you may want to use a more professional tone. Use industry-specific jargon and avoid using contractions. If you're in a creative industry, you may want to use a more casual tone. Use shorter sentences and add some humor or personality. No matter what tone you choose, make sure it's consistent throughout your bio.
Template in Action
Now it's time to use Tomco AI's LinkedIn Bio template! Simply input your personal information, interesting facts, and tone, and let the AI do the rest.
Placeholder Text: Tomco AI will use your inputs to generate a personalized bio that highlights your strengths and accomplishments. You can easily edit the generated bio to make it even more customized.
As the Director of Strategy at a leading Bay Area firm, I am passionate about driving innovation and growth for my clients. When I'm not in the boardroom, you can find me exploring the great outdoors - whether it's paddleboarding on the Pacific or hiking in the nearby mountains. My love for adventure extends beyond California, as I've traveled extensively throughout Europe and Asia. Fun fact: I even spent a year studying at a university in Sweden! Let's connect and see how we can collaborate to achieve your business goals.
Captivating Bio
By using Tomco AI's LinkedIn Bio template and following these tips, you can create a captivating LinkedIn bio that showcases your skills and accomplishments while also adding a personal touch. Remember to keep it concise, use keywords, and provide examples to stand out from the crowd.
Try Tomco AI for free.
Sign up and start with 10,000 words.
Sign up takes 1 minute. Free trial for 7 days. Instant activation.