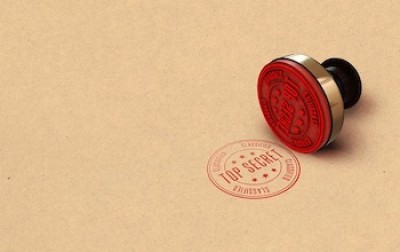 Privacy is a critical issue for businesses, and it is essential to have a privacy agreement that clearly outlines your company's practices. However, writing a privacy agreement from scratch can be challenging, especially if you are not a legal expert. Fortunately, Tomco AI's guided templates can help you create a basic privacy agreement that is tailored to your business needs.
In today's digital age, data privacy is a crucial issue. As businesses collect and process more data than ever before, consumers are becoming increasingly concerned about how their data is being used. As a result, having a privacy agreement is vital to protect your customers' information and maintain their trust. This guide will walk you through the process of creating a basic privacy agreement using Tomco AI's guided templates.
What is a Privacy Agreement?
A privacy agreement, also known as a privacy policy or statement, is a document that outlines your company's practices for collecting, processing, and storing personal data. It is a legal requirement in many countries, and it is essential to have one to build trust with your customers.
A privacy agreement should include several key elements, such as the types of data you collect, how it is used, who it is shared with, and how it is protected. It should also include information about cookies, analytics, and third-party services used on your website.
How to Create a Privacy Agreement with Tomco AI
Tomco AI's guided template for privacy agreements is designed to help you create a basic document that covers the key elements of a privacy agreement. Simply input your company name, website URL, and other relevant information, and the AI will generate a customized privacy agreement for your business.
Template in Action
Here's an example:
1. Introduction
Tomco AI, a New York Corporation, values the privacy of its customers and is committed to protecting their personal information. This Privacy Agreement outlines how we collect, use, and protect the personal information of our customers.
2. Collection of Personal Information
We collect personal information from our customers when they register on our website, place an order, subscribe to our newsletter, or fill out a form. The personal information we collect may include their name, email address, mailing address, phone number, and payment information.
3. Use of Personal Information
We use the personal information we collect from our customers to process their orders, improve our website, and communicate with them about our products and services. We may also use their personal information to send them promotional offers and marketing materials.
4. Protection of Personal Information
We take the security of our customers' personal information seriously and have implemented measures to protect it from unauthorized access, use, or disclosure. We use industry-standard encryption technology to protect sensitive information such as credit card numbers.
5. Sharing of Personal Information
We do not sell, trade, or otherwise transfer our customers' personal information to outside parties. We may share their personal information with trusted third-party service providers who assist us in operating our website, conducting our business, or servicing our customers.
6. Cookies
We use cookies to enhance the user experience on our website. Cookies are small files that a site or its service provider transfers to a user's computer hard drive through their web browser. They enable the site's or service provider's systems to recognize the user's browser and capture and remember certain information.
7. Changes to Privacy Agreement
We reserve the right to modify this Privacy Agreement at any time. Any changes will be posted on our website, and customers will be notified via email.
Legal Disclaimer:
This Privacy Agreement is governed by the laws of the State of New York. Any disputes arising from this agreement will be resolved in the courts of the State of New York. By using our website, customers consent to the terms of this Privacy Agreement.
Tips & Tricks for Creating an Effective Privacy Agreement
Keep it simple and easy to understand.
Use plain language and avoid legal jargon.
Include a clear and concise explanation of how you collect, process, and store personal data.
Explain your data retention policy, including how long you keep data and how you dispose of it.
Be transparent about any third-party services you use, such as Google Analytics or Facebook Pixel.
Make it easy for users to opt out of data collection or delete their data.
Creating a privacy agreement can be a daunting task, but Tomco AI's guided templates make it easy to get started. By following the structure outlined in this guide, you can create a basic privacy agreement that will help protect your customers' data and build trust with your audience.
Try Tomco AI for free.
Sign up and start with 10,000 words.
Sign up takes 1 minute. Free trial for 7 days. Instant activation.