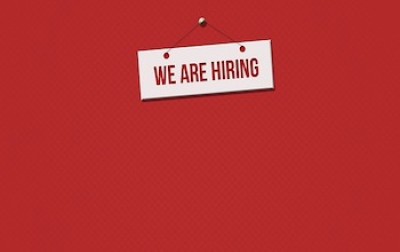 As a business owner, creating a solid employment agreement is crucial to protect your company and ensure a positive relationship with your employees. However, drafting an employment agreement from scratch can be a time-consuming and complex process. That's where Tomco AI's guided template comes in handy. With over 200+ templates, you can quickly and easily create a basic employment agreement that covers all the essential terms and conditions.
In this blog post, we will walk you through the steps of using Tomco AI's employment agreement template, how to customize it to fit your business needs, and tips and tricks to ensure a legally binding and effective agreement.
Understanding Employment Agreements
Before we dive into the template, it's essential to understand what an employment agreement is and why it's necessary. An employment agreement is a legal contract between an employer and an employee that outlines the terms and conditions of the employment relationship. It covers essential details such as compensation, work schedule, job responsibilities, benefits, and termination provisions.


Using Tomco AI's Employment Agreement Template
To create an employment agreement using Tomco AI's guided template, log in to your account and select the "Employment Agreement" template. Follow the prompts and fill in the required information, such as the name of the employee, job title, start date, compensation, and benefits.
You can customize the template to fit your specific business needs by adding or deleting clauses and modifying the language to reflect your company's policies and values. Once you've completed the template, it's essential to have it reviewed by a legal professional to ensure its legality and enforceability.
Best Practices for Creating an Effective Employment Agreement
In addition to using Tomco AI's employment agreement template, here are some best practices to ensure your agreement is legally binding and effective:
Use clear and concise language that is easy to understand.
Avoid ambiguous terms and be specific about the job duties and expectations.
Include a confidentiality and non-compete clause to protect your company's confidential information.
Include provisions for termination, including the grounds for termination and notice period required.
Ensure compliance with federal and state employment laws.
Template in Action
Here's an example:
1. Position and Duties: The Frank Smith Company (hereafter referred to as "Employer") hereby employs Sally Jones (hereafter referred to as "Employee") as a Junior Consultant for SAP implementation work. Employee's duties shall include, but not be limited to, providing consulting services to clients, analyzing business processes, and implementing SAP solutions. Employee shall report to the Employer's management team.
2. Salary and Benefits: Employee shall receive an annual salary of $80,000, payable in bi-weekly installments. In addition, Employee shall be eligible for a performance bonus, to be determined by the Employer's management team based on Employee's performance. Employee shall also be eligible for standard benefits, including health insurance, dental insurance, and a 401(k) plan.
3. Travel: Employee shall be required to travel up to 50% of the time, as necessary to fulfill the duties of the position. Employer shall provide reasonable travel accommodations and reimburse Employee for all reasonable travel expenses.
4. Term of Employment: Employee's employment shall commence on the start date agreed upon by the Employer and Employee, and shall continue until terminated by either party with or without cause.
5. Confidentiality and Non-Disclosure: Employee shall maintain the confidentiality of all confidential information of the Employer and its clients, including but not limited to trade secrets, client lists, and financial information. Employee shall not disclose such information to any third party without the prior written consent of the Employer.
6. Non-Competition: During the term of employment and for a period of one year thereafter, Employee shall not engage in any business that competes with the Employer's business, directly or indirectly, without the prior written consent of the Employer.
7. Termination: Either party may terminate this agreement at any time, with or without cause, upon written notice to the other party. Upon termination, Employee shall return all confidential information and property of the Employer.
8. Governing Law: This agreement shall be governed by and construed in accordance with the laws of the state of [insert state].
9. Entire Agreement: This agreement constitutes the entire agreement between the parties and supersedes all prior negotiations, understandings, and agreements between the parties, whether written or oral.
DISCLAIMER: This employment agreement is provided for informational purposes only and does not constitute legal advice. It is recommended that you consult with an attorney before entering into any employment agreement.
Tips & Tricks
Here are some additional tips and tricks to consider when creating your employment agreement:
Include an arbitration clause to resolve disputes outside of court.
Consider adding a severability clause that allows the rest of the agreement to remain in effect even if one part is deemed unenforceable.
Make sure all parties sign and date the agreement.
Keep the agreement on file and update it as necessary.
Creating an effective employment agreement doesn't have to be a daunting task. By using Tomco AI's guided template and following best practices, you can streamline the process and protect your business in minutes. Remember to have your agreement reviewed by a legal professional and keep it up to date with changing employment laws.
Try Tomco AI for free.
Sign up and start with 10,000 words.
Sign up takes 1 minute. Free trial for 7 days. Instant activation.