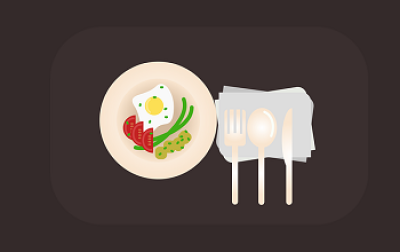 Throwing a dinner party can be a daunting task, especially when it comes to creating the perfect menu. But with Tomco AI's Dinner Party Menu template, you can easily create a menu that will leave a lasting impression on your guests.
Dinner Party Menu Powered by AI
Start by choosing your theme, whether it's a classic Italian feast or a modern fusion menu. Then, use the guided template to customize your dishes and create a cohesive menu that flows from appetizers to desserts.
Appetizers
Begin your menu with a bang by selecting appetizers that will tantalize your guests' taste buds. Consider incorporating a mix of hot and cold options, as well as vegetarian and meat-based choices. Use the template's guidance to create a visually appealing platter or display for your appetizers.
Main Course
The main course is the star of the show, so make sure to choose a dish that will impress your guests. Consider your theme, the season, and your guests' dietary restrictions when selecting your main dish. Don't forget to pair it with complementary sides, such as roasted vegetables or a creamy risotto.
Dessert
No dinner party is complete without a decadent dessert. Use the template's guidance to choose a dessert that complements your main course and ties the entire menu together. Consider creating a dessert bar or offering a selection of mini desserts for variety.
Tomco AI's Template: Dinner Party Menu
With Tomco AI's Dinner Party Menu template, you can easily swap out dishes, change serving sizes, and adjust the menu to fit your specific needs. Simply use the placeholder text to insert your own ideas, and watch as the template generates a stunning menu in seconds.
Get ready to impress your guests with a delicious Italian dinner! With this menu, you'll surely throw a great party that everyone will enjoy.
Nutritional Information: This menu is packed with protein and carbohydrates, making it a filling and satisfying meal. The chicken provides a good source of lean protein, while the Fettucine offers a source of complex carbohydrates. The salad also provides a variety of vitamins and minerals.
Shopping List:
- Chicken breasts
- Fettucine pasta
- Garlic
- Olive oil
- Parmesan cheese
- Fresh basil
- Cherry tomatoes
- Mixed greens
- Balsamic vinegar
- Salt and pepper
First Course: Mixed Greens Salad with Balsamic Vinaigrette
1. Wash and dry the mixed greens and cherry tomatoes.
2. In a small bowl, whisk together balsamic vinegar, olive oil, salt, and pepper to make the vinaigrette.
3. Toss the mixed greens and cherry tomatoes with the vinaigrette and serve.
Second Course: Chicken Parmesan
1. Preheat the oven to 375°F.
2. Season the chicken breasts with salt and pepper.
3. In a large skillet, heat olive oil over medium-high heat. Add minced garlic and cook until fragrant.
4. Add the chicken breasts to the skillet and cook until browned on both sides.
5. Transfer the chicken breasts to a baking dish and top with marinara sauce and grated Parmesan cheese.
6. Bake in the preheated oven for 20-25 minutes, or until the chicken is cooked through and the cheese is melted and bubbly.
Third Course: Fettucine Alfredo
1. Cook the fettuccine according to package instructions.
2. In a large skillet, heat butter over medium heat. Add minced garlic and cook until fragrant.
3. Add heavy cream to the skillet and bring to a simmer.
4. Add grated Parmesan cheese and stir until melted and smooth.
5. Drain the cooked fettuccine and add it to the skillet with the Alfredo sauce. Toss to coat the pasta with the sauce.
6. Serve the fettuccine Alfredo with chopped fresh basil and grated Parmesan cheese on top.
Enjoy your delicious Italian dinner!
Tips & Tricks
Hosting a dinner party is an exciting experience that can bring people together to enjoy delicious food, great company, and a memorable evening. However, it can also be a stressful endeavor, especially when it comes to creating a menu that will satisfy all of your guests' taste buds. To help you plan the perfect dinner party menu, here are some additional tips and tricks to consider:
Plan Ahead: One of the most important things to keep in mind when planning your dinner party menu is to plan ahead. Give yourself plenty of time to decide on your theme, choose your dishes, and shop for ingredients. This will help you avoid last-minute stress and ensure that everything is ready in time for your guests' arrival.
Consider Your Guests' Dietary Restrictions: Before finalizing your menu, take some time to consider your guests' dietary restrictions. Make sure to offer a variety of options that will accommodate everyone's needs, including vegetarian, vegan, gluten-free, and dairy-free dishes. You can also ask your guests in advance if they have any specific dietary requirements to ensure that everyone will have something to enjoy.
Don't Overdo It: While it can be tempting to offer a wide variety of dishes, it's important to remember that quality is more important than quantity. Stick to a few well-planned dishes that are expertly prepared and beautifully presented rather than trying to offer something for everyone.
Consider the Presentation: The way you present your dishes can have a big impact on how they are perceived by your guests. Take some time to think about how you can present your dishes in a visually appealing way, such as by using colorful garnishes, interesting serving platters, or unique table settings.
Pair Your Menu with the Perfect Drinks: To truly elevate your dinner party menu, consider pairing each dish with the perfect wine or cocktail. Take some time to research different pairing options, and consider consulting with a sommelier or mixologist to create the perfect drink menu.
By keeping these tips and tricks in mind, you can create a dinner party menu that is sure to impress your guests and create a memorable evening.
Conclusion
Tomco AI's Dinner Party Menu template is a valuable tool that can make menu planning a breeze. By following the guided steps and utilizing the 200+ customizable templates, you can create a cohesive and visually appealing menu in minutes. With the added tips and tricks, you'll be able to create a menu that not only satisfies your guests' taste buds but also leaves a lasting impression. Say goodbye to the stress of menu planning and hello to a successful dinner party with Tomco AI.
Try Tomco AI for free.
Sign up and start with 10,000 words.
Sign up takes 1 minute. Free trial for 7 days. Instant activation.