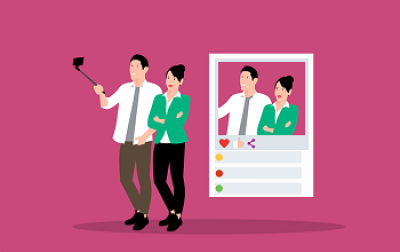 Are you struggling to come up with catchy and creative captions for your Instagram posts? Look no further than Tomco AI's Instagram Caption template. With over 200 guided templates to choose from, you'll never run out of inspiration for your captions again.
Writing Engaging Instagram Captions
In today's digital age, having a strong social media presence is more important than ever before. Whether you're a business owner or an influencer, your Instagram captions can make or break your content's success. Luckily, Tomco AI has made it easy for you to create eye-catching captions that will grab your followers' attention and keep them engaged.
Know Your Audience
Before you start writing your captions, it's important to understand who your audience is. What type of content do they enjoy? What tone of voice do they respond to? By knowing your audience, you can tailor your captions to their preferences and increase your engagement.
Use Emojis and Hashtags
Emojis and hashtags can help your captions stand out in a sea of text. They also make your captions more visually appealing and easier to read. Just be sure to use them sparingly and only when they are relevant to your content.
Keep it Short and Sweet
In the fast-paced world of social media, attention spans are short. That's why it's important to keep your captions short and sweet. Aim for around 150 characters or less to ensure that your followers can easily read and engage with your content.
Tomco AI's Template: Instagram Caption
Tomco AI's Instagram Caption template makes it easy to create eye-catching captions in seconds. Simply select the template and follow the guided prompts to generate a caption that is tailored to your content and audience.
"Riding the waves and soaking up the sun in Panama 🌊☀️🌴 Who needs a boring vacation when you can surf your way to paradise? 🏄‍♀️🌅 #SurfingInPanama #VacationGoals #BeachLife"
Tips & Tricks
Here are some additional tips and tricks for creating amazing Instagram captions using Tomco AI's Instagram Caption template:
Add a Personal Touch: Including a personal touch in your captions can help you connect with your followers on a deeper level. Share your thoughts, feelings, and experiences to make your captions more relatable and engaging.
Use Captions to Tell a Story: Captions are a great way to tell a story and give your followers a behind-the-scenes look at your life or brand. Use your captions to share your journey, tell a funny anecdote, or share a meaningful quote.
Incorporate Call-to-Actions: Encourage your followers to take action by incorporating call-to-actions (CTAs) in your captions. Whether you want them to visit your website, shop your products, or leave a comment, CTAs can help increase engagement and drive traffic to your website.
Use Emotions to Your Advantage: Emotions are a powerful tool that can help you connect with your followers and elicit a response. Use emotional language in your captions to create a sense of connection and empathy with your audience.
Be Consistent: Consistency is key when it comes to Instagram captions. Ensure your captions match your brand's tone of voice and overall aesthetic. This will help your followers recognize your content and make your brand more memorable.
Edit and Proofread: Always take the time to edit and proofread your captions before you hit the "publish" button. Typos and grammatical errors can be a turn-off for your followers and make your brand look unprofessional.
By following these additional tips and tricks, you can create amazing Instagram captions that will help you increase your engagement, build your brand, and connect with your followers on a deeper level.
Conclusion
In summary, Tomco AI's Instagram Caption template, combined with the tips and tricks mentioned above, can help you create captivating captions that are tailored to your audience and content. By implementing these strategies, you can enhance your Instagram game, increase your engagement, and build a strong connection with your followers. So why not give it a try and see how Tomco AI can help you take your Instagram captions to the next level?
Try Tomco AI for free.
Sign up and start with 10,000 words.
Sign up takes 1 minute. Free trial for 7 days. Instant activation.