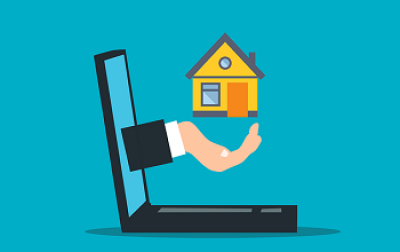 Are you struggling to write a rental listing that catches the attention of potential tenants? Look no further than Tomco AI's Real Estate Rental Listing template! With this guided template, you can effortlessly create a rental listing that makes people feel right at home.
How to use AI to write Rental Listings
Looking for the perfect rental can be a daunting task, but our stunning properties are here to make it easy for you. With breathtaking views, modern amenities, and spacious layouts, you'll never want to leave. Whether you're a young professional, a growing family, or just looking for a change of scenery, we have the perfect rental for you.
Our properties are conveniently located near top-rated schools, shopping centers, and entertainment hotspots, making it easy to enjoy all that our vibrant community has to offer. Plus, with 24-hour maintenance and on-site management, you can rest easy knowing that your needs will always be taken care of.
Luxury Living at its Finest
Looking for a rental that feels like a five-star resort? Look no further than our luxury properties. From state-of-the-art fitness centers to sparkling swimming pools, our amenities will make you feel like royalty. Plus, with spacious floor plans and high-end finishes, you'll never want to leave.
Cozy Comfort in Every Corner
If you're looking for a rental that feels like home, our cozy properties are the perfect fit. With warm, inviting spaces and thoughtful details, you'll feel comfortable and content from the moment you step inside. Plus, with a variety of layouts to choose from, you're sure to find the perfect fit for your lifestyle.
Modern Conveniences You'll Love
Looking for a rental that's as convenient as it is comfortable? Our modern properties are just what you need. With top-of-the-line appliances, in-unit laundry, and plenty of storage space, you'll have everything you need right at your fingertips. Plus, with easy access to public transportation and major highways, you'll be able to explore the city with ease.
Tomco AI's Template: Real Estate Rental Listing
Here's an example of how this template works:
Welcome to your new home! This stunning 2 bed / 2 bath apartment is the perfect place for you to settle down and make your own. Located just a stone's throw away from downtown, this 1100sqft apartment is situated on the 3rd floor of a well-maintained building with an elevator for your convenience.
As you step inside, you'll immediately feel at home. The spacious living area is perfect for entertaining guests or simply relaxing after a long day. The large windows let in plenty of natural light, creating a warm and inviting atmosphere. The kitchen is fully equipped with all the appliances you need to whip up your favorite meals, and the dining area is perfect for enjoying them with friends and family.
The bedrooms are equally impressive, with plenty of space to stretch out and relax. The large closets provide ample storage space for all your belongings, and the en-suite bathrooms offer privacy and convenience. You'll love waking up each morning to the beautiful views of the city from your bedroom window.
One of the best things about this apartment is its location. You'll be within walking distance of some of the best restaurants and cafes in the area, making it easy to grab a quick bite or enjoy a leisurely meal with friends. And with downtown just a short distance away, you'll have access to all the best shopping, entertainment, and nightlife that the city has to offer.
This apartment is available starting July 1st, and at just $1250/month, it won't last long. Don't miss out on the opportunity to make this beautiful apartment your new home. Contact us today to schedule a viewing!
Tips & Tricks for Finding Your Dream Rental
When it comes to finding your dream rental, there are a lot of factors to consider. Here are some tips and tricks to help you make the most of your search:
Start your search early: It's never too early to start looking for the perfect rental. Give yourself plenty of time to explore different options, research neighborhoods, and compare prices.
Determine your budget: Before you start your search, it's important to determine how much you can afford to spend on rent each month. Stick to your budget to avoid overspending and unnecessary stress.
Research the neighborhood: Make sure the neighborhood you're considering is a good fit for your lifestyle. Look for amenities like parks, restaurants, and grocery stores, and check out crime rates and public transportation options.
Ask questions: Don't be afraid to ask plenty of questions during the rental process. Ensure you fully understand the terms and conditions, including move-in fees, security deposits, and pet policies.
Check reviews: Do your due diligence by checking online reviews of the rental property and the property management company. This can give you valuable insights into the experiences of current and former tenants.
Be prepared: When you find a rental that you love, be prepared to act quickly. Have all your paperwork ready to go, including proof of income, references, and a rental application.
Negotiate: If you're not happy with the terms of the rental agreement, don't be afraid to negotiate. You may be able to get a better deal on rent or other fees.
By following these tips and tricks, you can make the most of your rental search and find the perfect home for you.
Conclusion
Finding your dream rental can be a daunting task, but by following these tips and tricks, you can make the process much smoother. Whether you're a renter looking for a new home or a property owner looking to attract potential tenants, taking the time to do your research, stick to your budget, and ask the right questions can help you find the perfect fit. And with Tomco AI's Real Estate Rental Listing template, you can create a rental listing that stands out and catches the attention of potential renters. 
So don't wait – start your search today and find the rental of your dreams!
Try Tomco AI for free.
Sign up and start with 10,000 words.
Sign up takes 1 minute. Free trial for 7 days. Instant activation.