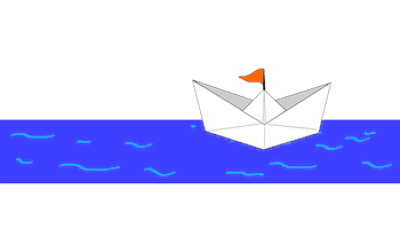 Choosing the right boat name is an important decision for any boat owner. It's a chance to express your personality, showcase your creativity, and make a lasting impression on everyone who sees your boat. That's why Tomco AI's Boat Names template is the perfect tool to help you create an iconic boat name that will make you the talk of the open waters.
In the first section of the template, you'll be prompted to think about your boat's personality and what kind of name would best reflect it. Consider your boat's size, shape, and color, as well as any unique features or characteristics it has. Use Tomco's suggested phrases and words to help inspire you and generate ideas.
Template in Action
Now it's time to use Tomco's Boat Names template to really make your boat name stand out. The placeholder text will help you brainstorm and organize your ideas, and the guided prompts will help ensure that your boat name is creative, memorable, and unique.
Here is an example of few names Tomco AI came up with in the theme of 'nautical puns'. Just simply input your type of name, number of boat ideas, gender and output language. And watch creative names unfold before your very eyes!
1. Knot on Call
2. Sea-sational
3. Buoyant Beauty
4. Ship Happens
5. Aquaholic
6. Salty Dog
7. The Captain's Quarters
8. Seaworthy Serenity
9. The Mermaid's Song
10. Ocean's Eleven
11. The Wave Whisperer
12. Sail La Vie
13. The Seafarer's Dream
14. The Mariner's Muse
15. The Tidal Tempest
Tips and Tricks
For tips and tricks, consider the size and visibility of your boat when choosing a name. A shorter name may be easier to read and remember, and a name that's easy to pronounce will be more likely to stick in people's minds. Don't be afraid to ask for feedback from friends and family to see how your boat name resonates with others.
In conclusion, Tomco AI's Boat Names template is an excellent resource for anyone looking to create an iconic boat name that will make a lasting impression on the open waters. With over 200 guided templates and placeholder text to inspire your creativity, you're sure to find the perfect name that reflects your boat's personality and your sense of style.
Try Tomco AI for free.
Sign up and start with 10,000 words.
Sign up takes 1 minute. Free trial for 7 days. Instant activation.