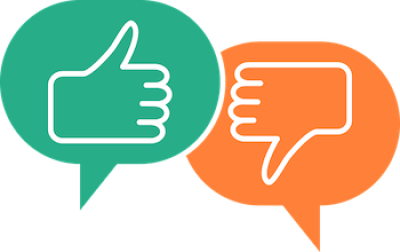 Asking the right questions is crucial to a successful interview. But coming up with those questions can be a daunting task.
That's where Tomco AI's Article Interview Questions template comes in handy. With this guided template, you can easily generate a list of clever questions to ask your interviewee.
Using the Template
Choose a Topic and Audience:
First, choose a topic for your interview and consider your audience. Who are you interviewing and why? What do you want to learn from them? Once you have a clear idea of your topic and audience, you can move on to the next step.
Generate Questions:
With Tomco AI's Article Interview Questions template, you can generate a list of interview questions in seconds. Simply enter your topic and audience, and the AI will provide you with a list of questions tailored to your needs.
Customize Your Questions:
Once you have your list of questions, you can customize them to fit your interview style and flow. Edit the wording or order of the questions to make them more personal or relevant to your interviewee. Simply indicate who you are interviewing, the interview context, and the number of questions.
Template in Action
Tomco's Article Interview Questions template is designed to help you create the perfect interview questions for an article. It uses AI technology to generate questions based on your topic and audience, ensuring that you ask the right questions every time.
Here's an example of article interview questions generated by Tomco:
1. Can you tell us about your professional background and how it led you to start Tomco AI? 
2. What inspired you to focus on artificial intelligence and its applications in business? 
3. Can you walk us through the process of developing and launching Tomco AI? 
4. How do you see Tomco AI making a difference in the industry? 
5. What sets Tomco AI apart from other AI companies in the market? 
6. Can you share any success stories or case studies of Tomco AI's impact on businesses? 
7. How do you envision the future of AI and its role in shaping industries? 
8. What advice would you give to aspiring entrepreneurs looking to start their own AI company? 
When interviewing people, it is important to not only ask relevant and thought-provoking questions, but also to actively listen and engage with the interviewee. It is important to create a comfortable and respectful environment, and to be prepared with follow-up questions or prompts to keep the conversation flowing. Additionally, it is important to do research on the interviewee and their background to ask informed and tailored questions.


Tips & Tricks
Don't be afraid to ask follow-up questions to get more in-depth answers.
Use open-ended questions to encourage your interviewee to elaborate on their answers.
Take notes during the interview to help you remember important details.
With Tomco AI's Article Interview Questions template, creating the perfect interview questions has never been easier. By following these simple steps and tips, you can conduct an engaging and informative interview that will captivate your audience.
Try Tomco AI for free.
Sign up and start with 10,000 words.
Sign up takes 1 minute. Free trial for 7 days. Instant activation.