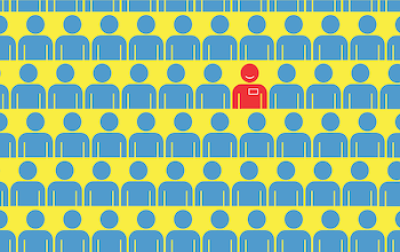 Tomco AI, a cutting-edge technology company specializing in AI templates, has recently released an entire human resources section. 
One of the most exciting templates in this new release is an acceptance letter template. This template is designed to streamline the hiring process and make it easier for companies to extend job offers to their top candidates. 
With the ability to specify the job title and company name, users can quickly and easily create a professional and engaging acceptance letter. This template is perfect for anyone looking to make the offer stage of the hiring process more efficient and effective. It ensures that the excitement of the moment is properly conveyed, making it an ideal choice for any company looking to hire top talent.
As the template says, 'Yay, you found a great candidate! Let's write a snazzy acceptance letter.'
Congratulations, You Got the Role!
Below is an example of an acceptance letter for a Sales Executive Role at Tomco AI. HR is one of the busiest sectors of any business, so all of Tomco AI's Human Resources templates are intended to make an already busy process much more efficient. 
Dear [Applicant],
We are pleased to offer you the position of Sales Executive at Tomco AI. We believe you are the ideal candidate for this role and are excited to welcome you to our team.
Your start date will be [start date]. Your compensation and benefits package will include [compensation and benefits].
We have high expectations for our Sales Executives, and we expect you to hit the ground running. During your first 90 days, we expect you to [expectations and goals for the first 90 days].
We look forward to having you join our team and are confident that you will be a great asset to Tomco AI.
Sincerely,
[Name]
[Title]
You're Hired!
The acceptance letter template is an innovative tool that can save time and resources for companies of all sizes. Instead of spending hours crafting a personalized acceptance letter, users can simply input the necessary information and have a polished, professional letter ready to send in seconds. This can be especially helpful for companies that are hiring multiple candidates at once, as it allows them to quickly extend offers to multiple individuals without having to spend a lot of time on each individual letter.
In addition to saving time and resources, the acceptance letter template also helps to ensure that all acceptance letters are consistent in tone and formatting. This is important for creating a positive candidate experience, as well as maintaining a professional image for the company. With the ability to easily customize the letter to include the job title, company name, and other relevant details, the acceptance letter template is a versatile tool that can be used for a variety of different positions and industries.
Overall, Tomco AI's acceptance letter template is a valuable tool for anyone looking to streamline their hiring process and create a positive candidate experience. Whether you're a small startup or a large corporation, this template can help you quickly and easily extend job offers to top candidates, saving you time and resources while also creating a polished, professional image for your company.
Try Tomco AI for free.
Sign up and start with 10,000 words.
Sign up takes 1 minute. Free trial for 7 days. Instant activation.