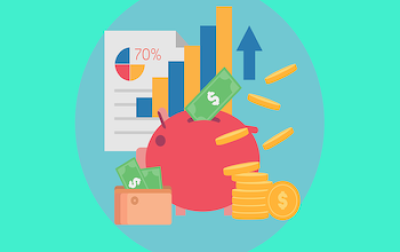 Budgeting can be a daunting task, but it's an essential part of managing your finances. A budget plan can help you track your income and expenses, identify areas where you can cut costs, and save for your financial goals. In this article, we'll guide you through the process of creating a budget plan that works for your unique financial situation.
Assess Your Income and Expenses
The first step in creating a budget plan is to assess your income and expenses. Make a list of all your sources of income, including your salary, rental income, and any side hustle income. Then, list all of your monthly expenses, including rent/mortgage, utilities, groceries, and transportation.


Identify Your Financial Goals
The next step is to identify your financial goals. Do you want to save for a down payment on a house, pay off debt, or build an emergency fund? Once you've identified your goals, determine how much you need to save each month to achieve them.
Create a Budget Plan
Now that you have a clear understanding of your income, expenses, and financial goals, it's time to create a budget plan. Start by allocating a certain amount of money to each expense category, such as rent/mortgage, utilities, groceries, and transportation. Be sure to include a category for savings as well.
Tomco AI
Using Tomco's Budget Plan template can simplify this process even further. With 200+ guided templates, you can quickly and easily create a budget plan that suits your financial situation. Simply select the Budget Plan template, enter your income and expenses, and geographical location, and let Tomco do the rest.
Here's an example of a Tomco AI-generated budget:
Personal Budget Plan
Budgeting is an essential tool for achieving financial goals. It helps you track your expenses, prioritize your spending, and save money for the future. As a top financial advisor, I recommend developing a monthly budget plan to manage your finances effectively.
Detailed Budget Plan
Based on the cost of living in Houston, here is a breakdown of your monthly expenses:
Fixed Expenses:
- Rent: $950
- Car loan: $400
Variable Expenses:
- Groceries: $400
- Utilities: $150
- Internet and cable: $100
- Cell phone: $80
- Gas and transportation: $200
- Entertainment: $150
- Miscellaneous: $120
Total Expenses: $2550
Monthly Savings:
- Take-home pay: $4000
- Total expenses: $2550
- Monthly savings: $1450
Summary
By following this budget plan, you can save $1450 every month towards your downpayment for a house. It is important to stick to your budget and avoid unnecessary expenses to achieve your financial goals.
Useful Books and Websites
Here are some useful resources to help you develop and maintain a budget plan:
- "The Total Money Makeover" by Dave Ramsey
- "Your Money or Your Life" by Vicki Robin and Joe Dominguez
- Mint.com - a free online budgeting tool
- Personal Capital - a free financial management tool
In conclusion, budgeting is a crucial step towards achieving financial stability and reaching your goals. By following this monthly budget plan and utilizing helpful resources, you can take control of your finances and save for your future.
Tips & Tricks
Here are some additional tips and tricks to help you create a successful budget plan:
Be realistic about your income and expenses.
Track your spending to ensure that you're staying within your budget.
Look for ways to cut costs, such as cooking at home instead of eating out.
Be flexible and adjust your budget plan as needed.
Creating a budget plan may seem overwhelming, but it's a crucial step in managing your finances. With the right tools and mindset, you can create a budget plan that works for you and helps you achieve your financial goals.
Try Tomco AI for free.
Sign up and start with 10,000 words.
Sign up takes 1 minute. Free trial for 7 days. Instant activation.