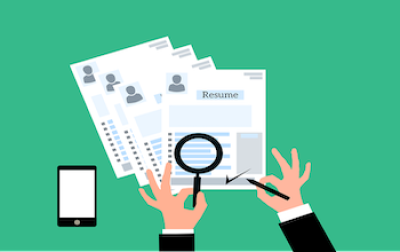 With Tomco AI's new job posting template, creating a professional and comprehensive job posting has never been easier. The template is designed to save time and make the hiring process more efficient for both job seekers and companies. 
Simply input the job title and industry, and in seconds, you'll have a complete and industry-specific job posting ready to go. The template includes all the important information, such as the job title, industry, summary, responsibilities, requirements, and compensation, so you don't have to worry about missing any important details.
You're Hiring? That's Great! Let's Write an Amazing Job Posting
Check out the example below to see how simple it is to write an engaging and specific job posting with our template. 
Job Title: Sales Executive
Industry: Software Technology
Job Summary:
We are looking for an experienced Sales Executive to join our team and help us grow our software technology business. The ideal candidate will have a proven track record of success in sales and a passion for technology.
Responsibilities:
- Develop and implement sales strategies to meet company goals
- Identify and develop new business opportunities
- Manage customer relationships and ensure customer satisfaction
- Negotiate contracts and close deals
- Monitor market trends and competitor activities
- Prepare sales reports and forecasts
Requirements:
- Bachelor's degree in Business, Marketing, or a related field
- 5+ years of sales experience in the software technology industry
- Proven track record of success in sales
- Excellent communication and negotiation skills
- Ability to work independently and as part of a team
Compensation & Benefits:
- Competitive salary
- Generous commission structure
- Comprehensive benefits package including health, dental, and vision insurance
- Paid vacation and holidays
Streamline Your Hiring Process 
Not only does the template save time, but it also helps to ensure that the job posting is accurate and up-to-date. By providing industry-specific information, the template ensures that the job posting is relevant to the job and the industry, making it more likely that the right candidates will apply. Furthermore, it also helps to standardize the job postings across the company, ensuring that all job postings are consistent and professional.
In addition, the template is flexible and customizable, allowing users to add their own information and make adjustments as needed. This ensures that the job posting is personalized and reflects the unique culture and values of the company.
Tomco AI's new job posting template is a powerful tool for companies looking to streamline their hiring process and attract the best candidates for their open positions. With the ability to generate a complete and professional job posting in seconds, companies can save time and focus on evaluating candidates and making sound hiring decisions. With this innovative tool, creating a job posting has never been easier.
Try Tomco AI for free.
Sign up and start with 10,000 words.
Sign up takes 1 minute. Free trial for 7 days. Instant activation.