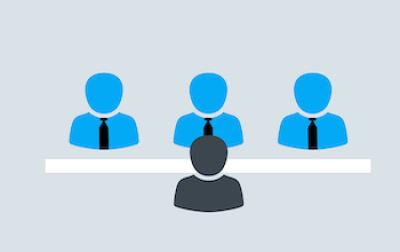 Tomco AI, a cutting-edge provider of AI-powered templates, has introduced a new series of templates intended for job seekers as well as those looking to hire a new candidate.
The latest template in this series is designed to make the stress-inducing task of job interviews much easier. It's a powerful tool for anyone who needs to come up with a list of interview questions for their applicants, whether it be for a small startup or a large corporation. 
With this template, all you need to do is input the job title and the industry, and the template will give you 10-20 industry-specific questions in seconds. This revolutionary tool can save HR professionals and recruiters hours of time and effort by providing them with a comprehensive list of questions that are tailored to the specific job they are hiring for. This way, they can focus on evaluating the candidate's answers and make a sound hiring decision.
Sample Questions
Below is an example of interview questions for a sales executive role. 
1. What experience do you have in software technology sales? 2. How do you stay up to date on the latest software technology trends?
3. What strategies do you use to identify and target potential customers?
4. How do you handle customer objections and negotiate sales?
5. What techniques do you use to build relationships with customers?
6. How do you ensure customer satisfaction and loyalty?
7. What do you consider to be the most important qualities of a successful sales executive?
8. How do you handle difficult customer situations?
9. How do you measure success in sales?
10. What do you think sets you apart from other sales executives?
11. How do you stay motivated and organized in a fast-paced sales environment?
12. What do you think are the biggest challenges facing software technology sales?
13. How do you handle competing priorities and tight deadlines?
14. How do you use data and analytics to inform your sales strategies?
15. What do you think is the most important factor in closing a sale?
In addition to asking the right questions, it is important to create a comfortable and professional environment for the interview. Make sure to provide clear instructions and expectations for the interview, and be sure to listen carefully to the candidate's responses. It is also important to provide feedback and ask follow-up questions to ensure that the candidate has a full understanding of the job and the company.
Asking the Right Questions
The interview template is not only convenient but also ensures that the questions are relevant to the job and industry. It eliminates the need for HR professionals and recruiters to spend hours researching and coming up with questions on their own. This way, they can be confident that they are asking the right questions to determine the qualifications of the candidates. Furthermore, it also helps to standardize the interview process and ensures that all candidates are asked the same set of questions. This can be especially helpful for companies with multiple hiring managers, as it ensures that all the interviews are conducted in a consistent manner.
In addition to being a time-saving tool, the template also helps to eliminate potential bias in the interview process. By providing a set of pre-determined questions, the template ensures that all candidates are asked the same set of questions, regardless of their background or qualifications. This helps to ensure that the hiring process is fair and objective.
Overall, Tomco AI's new interview question template is an innovative tool that can make a big difference for HR professionals and recruiters. It can save time, reduce stress, and make the process of conducting interviews much more manageable, allowing them to focus on evaluating the candidates and making sound hiring decisions. With this powerful tool, companies can be confident that they are asking the right questions and making the best possible hiring decisions.
Try Tomco AI for free.
Sign up and start with 10,000 words.
Sign up takes 1 minute. Free trial for 7 days. Instant activation.