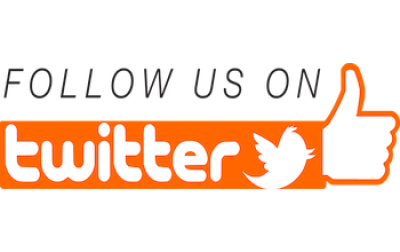 Twitter threads are a powerful way to engage with your audience and share information in bite-sized pieces. With Tomco AI's Twitter Thread Template, you can quickly generate ideas for a slick and engaging thread.
Getting Started
To start, select the Twitter Thread Template from the Tomco AI dashboard. The template will guide you through each step of the process, prompting you to select the type of content you want to share. This includes statistics, quotes, or facts.
Crafting Your Thread
Once you have selected your content, you can begin crafting your thread. The template provides prompts for your topic and keywords, helping you to structure your thoughts and keep the thread cohesive. The template will also generate hashtags and mentions to increase engagement.
Customizing Your Thread
Tomco AI's Twitter Thread Template is customizable, allowing you to adjust the prompts and content to fit your specific needs.
Example:
Here's an example of a Twitter thread for the topic of weight loss over 50.
1. Introduction: Getting fit after 50 is possible! Here are some tips to help you get started. #FitAfter50 #FatLoss
2. Start with a doctor's visit: Before beginning any exercise program, it's important to get a checkup from your doctor. #FitAfter50
3. Set realistic goals: Aim for small, achievable goals that you can work towards. #FitAfter50
4. Start slow: Don't try to do too much too soon. Start with low-impact activities like walking or swimming. #FitAfter50
5. Incorporate strength training: Strength training is important for maintaining muscle mass and bone density. #FitAfter50 #FatLoss
6. Eat healthy: Eating a balanced diet is key to staying healthy and fit. #FitAfter50 #FatLoss
7. Get enough sleep: Make sure you're getting enough rest to give your body time to recover. #FitAfter50
8. Find a workout buddy: Having a friend to work out with can help keep you motivated. #FitAfter50
9. Conclusion: With these tips, you can get fit after 50! #FitAfter50 #FatLoss
Tips & Tricks
When creating a Twitter thread, it's important to keep the content focused and easy to read. Use short, clear sentences and break up the text with images or other visual elements. It's also important to engage with your audience by asking questions or prompting discussion.
Engage Your Audience 
With Tomco AI's Twitter Thread Template, you can easily create engaging and informative threads that will capture your audience's attention. Remember to customize the content to fit your brand voice and style, and to engage with your audience to foster conversation.
Try Tomco AI for free.
Sign up and start with 10,000 words.
Sign up takes 1 minute. Free trial for 7 days. Instant activation.