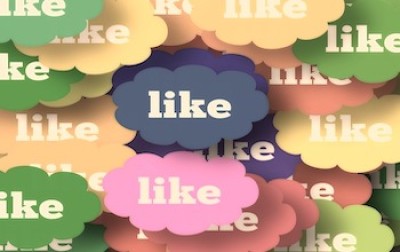 Social media has become a vital tool for businesses and individuals to connect with their target audience. Twitter is one of the most powerful platforms to reach a wide audience in real-time. However, creating unique and engaging tweets can be a challenging task. This is where Tomco AI's Tweet Factory comes in handy. In this blog, we will guide you through the steps of using the Tweet Factory template to generate amazing and unique tweets.
To get started, log in to Tomco AI and select the Tweet Factory template. The interface is intuitive and easy to navigate, with 200+ guided templates to choose from. With Tweet Factory, you can generate up to 99 viral tweets with hashtags in seconds.
How to Use Tweet Factory
The first step is to indicate what your tweet is about. Next, you'll select the tone of voice you want (or you can type in your own), and the number of tweets. That's it - easy peasy!
Tomco AI's interface allows you to preview your tweet in real-time, ensuring that your tweet looks perfect before posting.
Best Practices for Tweeting
Now that you know how to use Tweet Factory, it's essential to understand best practices for tweeting. Here are some tips to help you create engaging and effective tweets:
Keep it short and concise: Twitter has a 280-character limit, so make sure your tweets are to the point.
Use visual content: Tweets with images or videos are more likely to get retweeted and shared.
Engage with your audience: Respond to tweets and start conversations to build a relationship with your followers.
How Tweet Factory Can Save You Time
One of the most significant benefits of using Tomco AI's Tweet Factory is that it saves you time. With 200+ guided templates to choose from, you can generate up to 99 viral tweets with hashtags in seconds. This means you can focus on other essential aspects of your business, such as creating content or engaging with your audience.
Tweet Factory
Here's an example of 3 tweets Tomco AI's template came up with in seconds. 
1. "The only true wisdom is in knowing you know nothing." - Socrates #Wisdom #SmartQuotes 
2. "The only way to do great work is to love what you do." - Steve Jobs #LoveWhatYouDo 
#SmartQuotes 
3. "The only way to have a friend is to be one." - Ralph Waldo Emerson #Friendship #SmartQuotes
Tips & Tricks
Here are some additional tips and tricks to help you get the most out of Tomco AI's Tweet Factory:
Experiment with different categories: Try different categories to see what works best for your audience.
Customize your templates: Make sure your templates are unique and tailored to your brand.
Use analytics tools: Track the performance of your tweets and adjust your strategy accordingly.
Viral in Seconds 
Tomco AI's Tweet Factory is a powerful tool to help you create unique and viral tweets in seconds. With its intuitive interface and 200+ guided templates, you can generate up to 99 viral tweets with hashtags in no time. 
By following best practices and experimenting with different categories, you can engage your audience and grow your brand on Twitter.
Try Tomco AI for free.
Sign up and start with 10,000 words.
Sign up takes 1 minute. Free trial for 7 days. Instant activation.