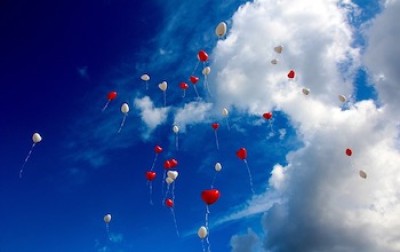 Are you struggling to find the right words to express your love and commitment to your partner on your wedding day? Writing wedding vows can be a daunting task, but with Tomco AI's guided template, you can create beautiful, heartfelt vows in no time.
Tomco AI's Wedding Vows template is designed to provide inspiration and guidance for crafting meaningful vows that capture the essence of your relationship. Whether you're looking for traditional vows or want to personalize your own, Tomco AI's template can help you create something unique and special.
Using Tomco AI's Wedding Vows template is easy. Simply choose the style of vows you want to write, answer a few questions about your relationship, and let the AI generate a draft for you. From there, you can customize and personalize the vows to your liking, using the AI's suggestions and guidance along the way.
Answering Questions About Your Relationship
Tomco AI's Wedding Vows template includes a series of questions to help you reflect on your relationship and express your feelings in a meaningful way. These questions can spark inspiration and guide you in writing vows that truly capture the essence of your love.
Simply fill out your partner's name, how you met, and what you love about your partner, and then let Tomco do the rest!


Template in Action
Tomco AI's Wedding Vows template provides a starting point for your vows, but it's important to make them your own. Use the template as a guide, but don't be afraid to add your own personal touch to make your vows truly unique.
Here's an example of vows that Tomco AI wrote for Michelle:
Michelle, my love, as I stand here before you today, I am filled with an overwhelming sense of gratitude and joy. From the moment we met, I knew that you were someone special. Introduced to me by a colleague, I remember feeling nervous and excited as we went on our first date. We laughed, we talked, and we even double-featured a movie. It was a night that I will never forget.
But it wasn't just that one night that made me fall in love with you. It was the way you made me feel every day since then. You are the kindest, most caring, most loving person I know. You have a heart of gold, and you always put others before yourself. You have a way of making me feel loved and cherished, even on my darkest days. You are my beautiful forever person.
Today, as we stand here together, I vow to love you with all of my heart. I promise to be your partner in all things, to support you through the good times and the bad, and to always be there for you when you need me. I vow to be your best friend, your confidante, and your soulmate. I promise to cherish you, to respect you, and to honor you for all the days of my life.
Michelle, I love you more than words could ever express. You are my everything, and I am so grateful to be standing here with you today. I can't wait to spend the rest of my life with you, building a future filled with love, laughter, and endless happiness.
Tips & Tricks
Here are some additional tips and tricks for writing beautiful wedding vows:
Keep it simple and heartfelt.
Use specific examples to illustrate your love.
Consider including promises for the future.
Practice reading your vows out loud.
In conclusion, Tomco AI's Wedding Vows template can help you write beautiful, heartfelt vows that express your love and commitment to your partner. By choosing the right style, answering reflective questions, and personalizing your vows, you can create something truly unique and special for your wedding day.
Try Tomco AI for free.
Sign up and start with 10,000 words.
Sign up takes 1 minute. Free trial for 7 days. Instant activation.