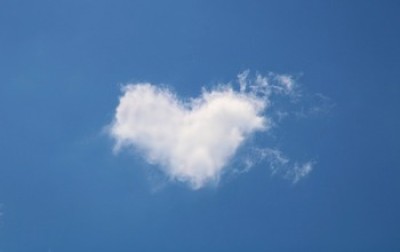 As the best man, you have the important task of delivering a speech that celebrates the happy couple and sets the tone for the rest of the wedding reception. Writing a best-man speech can be nerve-wracking, but with Tomco AI's guided template, you can create a funny and heartfelt speech that will leave a lasting impression.
Tomco AI's Best Man Speech template is designed to help you strike the perfect balance between humor and sentimentality. Whether you're a seasoned public speaker or have never given a speech before, Tomco AI's template can guide you in crafting a memorable speech that will have the bride, groom, and guests laughing and crying.
Using Tomco AI's Best Man Speech template is easy. Simply choose the tone and style of speech you want to deliver, answer a few questions about the bride and groom, and let the AI generate a draft for you. From there, you can customize and personalize the speech to your liking, using the AI's suggestions and guidance along the way.
Choosing Your Speech Style
Tomco AI's Best Man Speech template offers several different speech styles to choose from, including funny, serious, professional and appropriate - or you can always write your own. You can select the style that best fits your personality and your relationship with the happy couple.
Answering Questions About the Bride and Groom
To craft a truly memorable speech, it's important to include personal anecdotes and stories about the bride and groom. Tomco AI's Best Man Speech template includes a section to input personal information about the person getting married to reflect on your relationship with the couple and find the right words to celebrate their love.
Template in Action
Tomco AI's Best Man Speech template provides a starting point for your speech, but it's important to make it your own. Use the template as a guide, but don't be afraid to add your own personal touch to make your speech truly unforgettable.
Here's an example of a best-man speech written by Tomco AI:
speech
Good evening, everyone. For those of you who don't know me, I'm the best man, and I have the honor of standing here today to celebrate the marriage of Thomas and Michelle.
Now, I have to be honest with you all. When Thomas first told me he was getting married, I thought he had lost his mind. I mean, let's face it, he got lucky. But then again, Michelle needs to have her head examined for saying yes to him. But as I got to know them as a couple, I realized that they are a match made in heaven.
One thing that really stands out about Thomas and Michelle is their strange sense of humor. They have this uncanny ability to make each other laugh, even in the most awkward situations. I remember one time we were all out to dinner, and Thomas accidentally spilled his drink all over Michelle's lap. Instead of getting upset, they both burst out laughing and started making jokes about it. It was hilarious.
But in all seriousness, I have never seen two people who are more perfect for each other. They complement each other in every way, and their love for each other is truly inspiring. Thomas, you are a lucky man to have found such an amazing woman to spend the rest of your life with. And Michelle, well, you must be crazy, but I'm glad you are.
So, let's raise a glass to the happy couple. Thomas and Michelle, may your marriage be filled with love, laughter, and lots of strange jokes that only the two of you understand. Congratulations!
Tips & Tricks
Here are some additional tips and tricks for delivering an unforgettable best-man speech:
Keep it short and sweet.
Practice, practice, practice.
Use props or visual aids to enhance your speech.
End on a high note.
In conclusion, Tomco AI's Best Man Speech template can help you create a speech that will make the couple feel special and leave the audience with lasting memories.
By choosing the right style, reflecting on your relationship with the couple, and adding humor and sentimentality, you can deliver a speech that will be remembered for years to come.
Try Tomco AI for free.
Sign up and start with 10,000 words.
Sign up takes 1 minute. Free trial for 7 days. Instant activation.