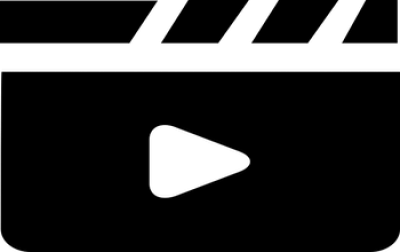 If you've just come up with a killer video title, but can't seem to come up with a description that's just as good, Tomco AI's YouTube Video Description template can help. In just a few seconds, you can have three different descriptions to choose from that will help you get more views.
Writing a YouTube video description might seem like a simple task, but it can actually make or break the success of your video. A good description can help your video get discovered, increase your views, and improve your ranking in search results. On the other hand, a poor description can turn viewers away and cause your video to underperform.
The Importance of a Great Description
Your video's description is the first thing viewers see after your title, so it's important to make it count. A good description should give viewers a clear idea of what your video is about, entice them to watch it, and provide them with additional information that may not be in the video. It's also important to include relevant keywords in your description to help your video show up in search results.
Tips for Writing a Great Description
When writing your video description, make sure to keep it clear, concise, and compelling. Use short, punchy sentences and avoid using jargon or technical language that may confuse viewers. Also, make sure to include a call-to-action in your description, encouraging viewers to like, comment, and subscribe to your channel.
Template in Action
Tomco AI's YouTube Video Description template is a great starting point for creating a great video description. Simply enter your video title, description, tags and tone of voice and the AI will generate three different descriptions for you to choose from.
Here's an example of a YouTube description for a basic SAP video:
1. Are you new to SAP and feeling overwhelmed? This step-by-step guide is perfect for beginners who want to learn the basics of SAP. Our SAP training course will help you understand the fundamentals of SAP and get you started on your journey to becoming an expert. Join us and learn SAP today!
2. If you're looking to learn SAP, this video is for you! Our SAP course is designed for absolute beginners who want to gain a solid understanding of SAP basics. We'll guide you through the process step-by-step, so you can start using SAP with confidence. Enroll in our SAP training course now and take the first step towards mastering SAP.
3. SAP can be a complex system, but it doesn't have to be. Our SAP Basics for Beginners video is the perfect starting point for anyone who wants to learn SAP. Our SAP training course is designed to help you understand the fundamentals of SAP and get you up to speed quickly. With our step-by-step guide, you'll be able to navigate SAP with ease. Enroll now and start your SAP journey today!
Tips & Tricks
When using Tomco's template, make sure to review all three descriptions and choose the one that best represents your video's content. It's also a good idea to test different descriptions over time to see which ones perform the best. Finally, remember to update your video's description if you make any changes to the video content or keywords.
A well-crafted YouTube video description can be the difference between a viral hit and a video that goes unnoticed. By using Tomco AI's YouTube Video Description template, you can save time and generate three different descriptions that are sure to help boost your views.
Try Tomco AI for free.
Sign up and start with 10,000 words.
Sign up takes 1 minute. Free trial for 7 days. Instant activation.