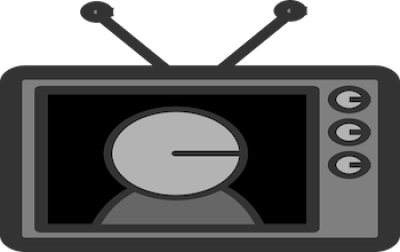 Are you tired of creating the same types of YouTube videos over and over again? Do you want to attract more viewers with unique and attention-grabbing content? If your answer is yes, then you've come to the right place.
Tomco AI's YouTube Crazy Ideas template is here to help you unleash your creativity and explore innovative concepts for your YouTube channel. With over 200 guided templates and an intuitive interface, Tomco AI makes it easy to generate amazing content in seconds.
In this blog post, we'll walk you through a few out-of-the-box ideas you can try out using the YouTube Crazy Ideas template.
First, let's talk about why you should consider using this template. In today's oversaturated digital landscape, it's becoming increasingly challenging to capture your audience's attention. By using Tomco AI's YouTube Crazy Ideas template, you can generate ideas that are unique, entertaining, and relevant to your niche. You don't have to worry about writer's block or lack of inspiration – Tomco AI has got you covered.
"Reverse Day"
Have you ever wondered what it would be like to experience your day in reverse? That's the concept behind this crazy idea. Start your video by filming the end of your day and work backward to the beginning. Add some creative editing and music, and voila – you've got a fun and engaging video that will keep your viewers hooked.
"Challenge Swap"
We all love a good challenge video, but what if you added a twist? Instead of doing the challenge yourself, challenge a family member, friend, or even a stranger to do it for you. You can come up with some wacky and funny challenges to make it even more entertaining.
"One-Minute Life Hacks"
In this fast-paced world, we're all looking for ways to save time and make our lives easier. Why not share your favorite one-minute life hacks with your viewers? From cooking tips to organization hacks, there are endless possibilities for this concept.
Template in Action
Here's where you can add your own twist to the template. Use Tomco AI's guided interface to create a concept that is unique to your channel and audience. Whether it's a parody video, a Q&A session, or a product review, the possibilities are endless.
Here are a few more ideas that Tomco came up with specifically for an online SAP training platform.
1. "SAP Training in Zero Gravity": In this video, the online SAP training platform could partner with a space tourism company to offer a unique training experience. The video would show a group of SAP trainees floating in zero gravity while watching on-demand training videos. The trainees would have to complete tasks related to SAP while floating around, adding an element of fun and challenge to the training. The video would be a great way to showcase the platform's flexibility and adaptability to different learning environments.
2. "SAP Training with Puppies": This video would feature SAP trainees learning while surrounded by adorable puppies. The puppies would be running around, playing, and cuddling with the trainees while they watch on-demand training videos. The video would be a fun and lighthearted way to promote the platform's user-friendly interface and engaging content. It could also be a great way to attract animal lovers to the platform.
3. "SAP Training in Virtual Reality": This video would showcase the platform's cutting-edge technology by offering SAP training in a virtual reality environment. The video would show trainees wearing VR headsets and interacting with a virtual SAP system. The trainees would be able to practice different scenarios and tasks in a simulated environment, making the training more immersive and effective. The video would be a great way to demonstrate the platform's commitment to innovation and staying ahead of the curve in the tech industry.
Tips & Tricks
To make your video stand out even more, here are a few tips and tricks to keep in mind:
Keep it short and sweet. Most viewers have short attention spans, so try to keep your videos between 3 to 5 minutes.
Use high-quality equipment. Invest in a good camera, microphone, and lighting to ensure that your videos look and sound professional.
Engage with your audience. Respond to comments, ask for feedback, and create a sense of community around your channel.
Tomco AI's YouTube Crazy Ideas template is a game-changer for content creators looking to stand out in the crowded YouTube space. With its easy-to-use interface and wide range of templates, you can unleash your creativity and produce amazing videos that will keep your viewers coming back for more.
Try Tomco AI for free.
Sign up and start with 10,000 words.
Sign up takes 1 minute. Free trial for 7 days. Instant activation.