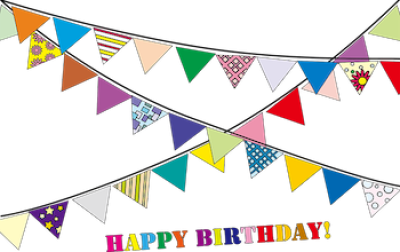 Everyone loves receiving thoughtful and personalized birthday cards. It's a small gesture that can make a big impact on someone's special day. However, not everyone has the time or skills to create a beautiful card from scratch.
That's where Tomco AI comes in. With its Birthday Card template, you can create a customized and stunning card in seconds. In this blog post, we'll show you how to use the template to create the perfect birthday card for that special someone in your life.
First, let's talk about why a birthday card is such a meaningful gift. A card is a tangible expression of your love, appreciation, and well wishes for the person celebrating their birthday. It's also a great opportunity to showcase your creativity and personality.
With Tomco AI's Birthday Card template, you don't have to be an expert designer to create a stunning card. The template provides you with a structure and design elements that you can customize to suit your needs.
Happy Birthday!
Simply input whose birthday it is, any specific special wishes, tone of voice, and output language.
Then hit "create content" and you'll have a beautiful, unique birthday card ready for your loved one!
Template in Action
Here's an example of a birthday card for our friend Michelle:
Dear Michelle,
Happy birthday to one of the most amazing people I know! I hope this special day brings you all the joy and happiness you deserve. May your day be filled with laughter, love, and lots of champagne!
As you celebrate another year of life, I want you to know how much you mean to me. You are a true friend, always there to lend a listening ear or a shoulder to cry on. Your kindness, generosity, and infectious smile make the world a better place.
So, on this special day, I wish you all the best. May your dreams come true, and may you continue to inspire those around you. Cheers to another year of adventures, memories, and good times!
Happy birthday, Michelle! Let's raise a glass to you and all the amazing things you will accomplish in the year ahead.
With love and admiration,
[Your Name]
Tips & Tricks
Here are a few tips and tricks to keep in mind when creating your birthday card:
Keep it simple. A cluttered or overly complex design can detract from the message of the card.
Use high-quality images. Make sure that the images you use are clear and high-resolution.
Use the recipient's name. Adding the recipient's name to the card can make it feel more personalized and special.
With Tomco AI's Birthday Card template, you can create a customized and heartfelt card that will make someone's day extra special. Whether you're short on time or just need some inspiration, this template is the perfect tool to create a beautiful and personalized gift.
Try Tomco AI for free.
Sign up and start with 10,000 words.
Sign up takes 1 minute. Free trial for 7 days. Instant activation.