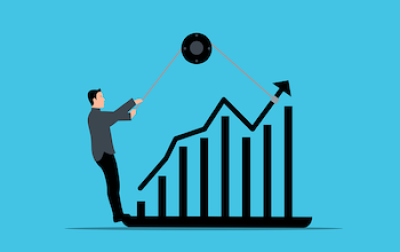 Every business owner wants to see their company grow and succeed. However, sometimes it can be challenging to come up with new and innovative ways to drive growth. That's where Tomco AI's Crazy Growth Ideas template comes in. In this blog post, we'll explore how you can use this template to brainstorm creative and exciting ideas to take your business to the next level.
Before we dive into the template, let's talk about why innovation is crucial for business growth. The market is constantly changing, and to stay ahead of the curve, you need to be agile and adaptable. By coming up with new and unconventional ideas, you can set your business apart from the competition and attract new customers.
"Identify Your Goals"
The first step in using Tomco AI's Crazy Growth Ideas template is to identify your goals. What do you want to achieve with your business? Do you want to increase revenue, expand your customer base, or launch a new product? Once you have a clear idea of your objectives, you can brainstorm ideas that align with them.
The next step is to get inspired. Look at other businesses in your industry or beyond and see what innovative strategies they're using to drive growth. You can also look at trends and emerging technologies to see how they can be applied to your business.
Now it's time to start brainstorming. Use Tomco AI's Crazy Growth Ideas template to generate unconventional and creative ideas that align with your goals. The template provides you with prompts and suggestions to get your creative juices flowing.
Template in Action
If you have a unique idea that you want to explore further, this is where you can use Tomco AI's guided interface to create a customized growth strategy. The template provides you with a framework to develop your idea and turn it into a practical and actionable plan. You'll input your business or product name, describe it and indicate why your idea is better than the competition. Then, we take care of the rest!
Here's an example of Tomco growth ideas:
1. Collaborate with popular social media influencers to showcase the power of Tomco AI in creating engaging content. This will not only increase brand awareness but also attract potential customers who are looking for a reliable content generation platform.
2. Host a content creation challenge on social media platforms like Instagram or Twitter, where users can create content using Tomco AI and share it with a specific hashtag. The best content creators can win exciting prizes, which will encourage more people to try out the platform.
3. Create a referral program where existing users can invite their friends and colleagues to try out Tomco AI. Incentivize the program by offering discounts or free credits to both the referrer and the referred user.
4. Partner with popular blogging platforms like Medium or WordPress to integrate Tomco AI as a content creation tool. This will not only increase the reach of the platform but also provide a seamless content creation experience for bloggers.
5. Create a series of educational videos and blog posts that showcase the various use cases of Tomco AI. This will help potential customers understand the platform's capabilities and how it can benefit their business.
6. Host a webinar or a live demo session where users can see Tomco AI in action and ask questions to the team. This will help build trust and credibility among potential customers.
7. Create a social media campaign that highlights the success stories of existing Tomco AI users. This will not only showcase the platform's capabilities but also provide social proof to potential customers.
8. Offer a free trial or a freemium version of Tomco AI that allows users to create a limited number of content pieces. This will help potential customers try out the platform before committing to a paid subscription.
9. Create a chatbot that uses Tomco AI to generate personalized content recommendations for users. This will provide a unique and interactive experience for users and help them discover the full potential of the platform.
10. Host a virtual event or a conference that focuses on content creation and marketing. Invite industry experts and thought leaders to speak at the event and showcase Tomco AI as a key tool for content creation.
Tips & Tricks
Here are a few tips and tricks to keep in mind when using the Crazy Growth Ideas template:
Don't be afraid to think outside the box. The crazier the idea, the better.
Involve your team in the brainstorming process. Collaborating with others can help generate new and diverse ideas.
Prioritize your ideas. Not every idea will be feasible or effective, so focus on the ones that have the most potential to drive growth.
Tomco AI's Crazy Growth Ideas template is an excellent tool for business owners who want to take their growth strategy to the next level. By identifying your goals, getting inspired, and brainstorming unconventional ideas, you can set your business apart from the competition and attract new customers.
Try Tomco AI for free.
Sign up and start with 10,000 words.
Sign up takes 1 minute. Free trial for 7 days. Instant activation.