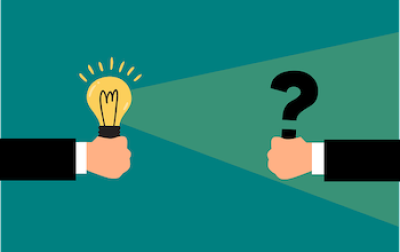 Quora is a powerful platform that provides an opportunity for individuals to ask and answer questions. However, crafting the perfect response can be time-consuming and daunting. Fortunately, Tomco AI's Quora Answers guided template makes the process easy and efficient. By simply pasting the question, the AI-powered tool generates compelling and informative responses.
Quora is a great platform to showcase your knowledge and expertise on various topics. It has over 300 million monthly active users and provides a powerful opportunity to establish yourself as a thought leader in your industry. However, the key to success on Quora lies in providing high-quality and valuable answers to the questions being asked.
Crafting the perfect response to a Quora question can be challenging, especially when you're trying to stand out among the countless other answers. Fortunately, Tomco AI's Quora Answers guided template simplifies the process and helps you create engaging and informative answers that can capture the attention of readers and provide value to the Quora community.
Understanding the Quora Answers Guided Template
Tomco AI's Quora Answers guided template is a powerful tool that simplifies the process of creating informative and engaging answers to Quora questions. To use the template, simply paste the question into the provided space and let the AI-powered tool do the rest.
You can also select your tone of voice and output language to further customize your answers.
Template in Action
Here's an example of an answer for the following question - Where will AI be in 5 years and how will it impact our normal lives? 
In just seconds, we got this response:
AI or Artificial Intelligence has been one of the most talked-about technologies in recent years. It has already made significant progress in various fields, including healthcare, finance, and transportation. In the next five years, AI is expected to make even more significant strides, and its impact on our daily lives will be more pronounced.
One of the most significant areas where AI is expected to make a significant impact is in the workplace. AI-powered machines and robots will become more prevalent, and they will be able to perform tasks that were previously done by humans. This will lead to increased efficiency and productivity in various industries, but it may also lead to job losses in some sectors.
Another area where AI is expected to make a significant impact is in healthcare. AI-powered machines will be able to diagnose diseases more accurately and quickly, leading to better treatment outcomes. AI will also be used to develop personalized treatment plans for patients based on their medical history and genetic makeup.
AI will also have a significant impact on transportation. Self-driving cars and trucks will become more common, leading to safer roads and reduced traffic congestion. AI-powered drones will also be used for various purposes, including delivering packages and monitoring crops.
AI will also have a significant impact on our daily lives. AI-powered virtual assistants like Siri and Alexa will become more advanced, making it easier for us to perform various tasks. AI-powered home appliances like refrigerators and washing machines will also become more common, making our lives more convenient.
However, there are also concerns about the impact of AI on our lives. One of the biggest concerns is the potential loss of jobs due to automation. There are also concerns about the ethical implications of AI, including issues related to privacy and security.
In conclusion, AI is expected to make significant progress in the next five years, and its impact on our daily lives will be more pronounced. While there are concerns about the impact of AI on jobs and ethics, the benefits of AI are undeniable, and it has the potential to transform various industries and improve our lives in many ways.


Tips & Tricks for Creating Great Quora Answers
To create the best possible Quora answers, here are a few tips and tricks that you can use:
Focus on providing unique and valuable information that readers won't find elsewhere.
Use a clear and concise writing style that's easy for readers to understand.
Be sure to include credible sources to back up your claims and provide additional context.
Use images or videos to help illustrate your points and make your answer more engaging.
In conclusion, Tomco AI's Quora Answers template is an excellent tool for anyone looking to create engaging and informative content on Quora. By following the simple structure provided by the template, you can quickly and easily create well-written answers to a variety of questions on any topic.
With Tomco AI, you don't have to spend hours researching and writing to come up with a great answer. Instead, you can let the AI-powered platform do the heavy lifting for you, so you can focus on other important aspects of your business or personal life.
With these tips and tricks, you can start creating high-quality Quora answers that are sure to impress your audience. Remember to keep your answers focused, informative, and engaging, and always be on the lookout for new questions to answer. With the help of Tomco AI's Quora Answers template, you can become a Quora superstar in no time!
Try Tomco AI for free.
Sign up and start with 10,000 words.
Sign up takes 1 minute. Free trial for 7 days. Instant activation.