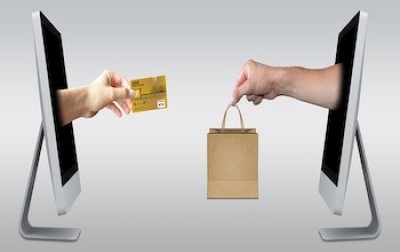 A Sales Performance Report is an essential tool for businesses to analyze and evaluate their sales performance. It helps identify areas for improvement and opportunities for growth, making it a valuable resource for both B2B and B2C sales models, as well as SaaS businesses. With Tomco AI's Guided Template for Sales Performance Reports, creating a comprehensive and effective report has never been easier.
Tomco AI's Sales Performance Report Guided Template offers a wide range of customizable templates to choose from, making it easy to create a report tailored to your business needs. The template includes guidelines for collecting and presenting key sales metrics, providing you with a clear picture of your sales performance.
To start, introduce your report and provide context for the data you will be presenting. This is an opportunity to highlight your business goals and objectives, and how your sales performance contributes to their achievement.
Collect Key Sales Metrics
In the next section, focus on the sales metrics you will be presenting in your report. This can include metrics such as revenue, conversion rates, customer acquisition cost, and more. Be sure to choose metrics that are relevant to your business goals and provide insight into your sales performance.
Analyze Performance Trends
Once you've collected your sales metrics, it's time to analyze the data and identify trends. Look for patterns in your sales performance and identify areas where your business is succeeding or falling short. This information will help you make informed decisions about how to improve your sales performance moving forward.
Identify Areas for Improvement
In the final section, focus on identifying areas for improvement. Use the data and trends you've identified to pinpoint specific areas where your business can improve its sales performance. This might include targeting new customer segments, improving your sales funnel, or investing in new marketing channels.
Template in Action
With Tomco AI's Guided Template for Sales Performance Reports, you can easily customize your content by inserting specific sales data and details relevant to your business. The template is flexible and adaptable, allowing you to create a comprehensive report that is tailored to your business needs. Simply input your company name, product description, sales model, and report structure.
Below is an example of a Tomco AI-generated sales report:
Tips and Tricks
Here are some tips and tricks to consider when crafting a Sales Performance Report:
Choose relevant and actionable sales metrics
Use clear and concise language
Visualize your data with charts and graphs
Focus on trends and patterns, not just raw numbers
Include actionable insights and recommendations for improvement
Creating a Sales Performance Report with Tomco AI's Guided Template can help you analyze and improve your sales performance. By collecting and presenting key sales metrics, analyzing trends, and identifying areas for improvement, you can make data-driven decisions that will help your business succeed. Use Tomco AI's customizable template to create a report that is tailored to your business needs and goals.
Try Tomco AI for free.
Sign up and start with 10,000 words.
Sign up takes 1 minute. Free trial for 7 days. Instant activation.