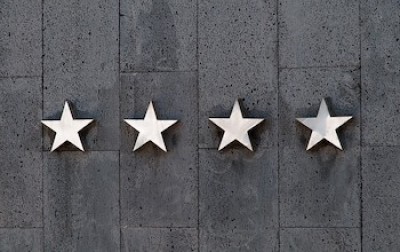 In today's highly competitive business world, every entrepreneur knows the importance of referrals. Referrals help businesses grow exponentially by generating qualified leads and increasing brand recognition. However, many business owners struggle with how to ask for referrals effectively. Fortunately, Tomco AI's Guided Template for Asking Referrals can help you craft a perfect referral request that will get you more leads and clients in no time.
Using Tomco AI's Asking for Referrals Guided Template is straightforward and easy. The template provides a comprehensive guide on how to structure an effective referral request that gets results. It offers over 200+ guided templates, so you can select the one that best suits your business needs. With this template, you can create personalized and compelling referral requests that your clients will be happy to respond to.
Firstly, it's essential to introduce yourself to the recipient of the email. Start by thanking them for their support and expressing your appreciation for their loyalty. Next, outline the benefits of your product or service and how it has helped your existing clients. This will provide a foundation for why the referral is valuable and relevant to the recipient.
Highlight Your Ideal Client
In the next section, highlight your ideal client. By defining your ideal client, you give the recipient a clear understanding of the type of referral you are looking for. This increases the chances of getting high-quality referrals that are more likely to convert. Provide specific details such as demographics, interests, and pain points. This will help the recipient visualize the type of referral you are looking for.
Make It Easy to Refer
In this section, emphasize the importance of making it easy for the recipient to refer. Provide clear instructions on how to refer, including any relevant links or contact details. This will make it easy for the recipient to share the referral with their network. Consider offering incentives such as discounts, free trials, or other bonuses to encourage referrals.
Follow Up and Say Thank You
After requesting the referral, it's essential to follow up with the recipient and say thank you. This will help build a relationship with the recipient and increase the chances of getting more referrals in the future. You can send a personalized thank-you message or offer a reward for successful referrals.
Template in Action
When using Tomco AI's Guided Template for Asking Referrals, you can customize your content by inserting specific details relevant to your business. Tomco AI's template is flexible and adaptable, allowing you to create personalized referral requests that resonate with your target audience.
Simply input your contact's name, your name, how you know this person, and output language. Here is an example of a referral request generated by Tomco AI.
and the
Subject: Request for Business Referral
Dear Charles,
I hope this email finds you well. As one of my long-time customers, I wanted to reach out to you and ask for your help in expanding my business network.
I am currently looking for new clients and would greatly appreciate it if you could refer me to anyone who might be interested in the services my company offers. I understand that referrals are a valuable asset in the business world, and I would be honored if you could recommend me to someone you know.
If you have any business acquaintances or colleagues who might benefit from our services, I would be grateful if you could share my contact information with them. I am confident that I can provide them with the same level of quality service that I have provided to you over the years.
Thank you for your time and consideration. I look forward to hearing from you soon.
Best regards,
Thomas
Tips and Tricks
Here are some tips and tricks to consider when crafting a referral request:
Keep it short and to the point
Use an attention-grabbing subject line
Personalize your message
Offer incentives
Make it easy to refer
Follow up and say thank you
Grow Your Business
Using Tomco AI's Guided Template for Asking Referrals is an excellent way to boost your business and get more leads and clients. With the template's guided structure, you can create personalized and compelling referral requests that resonate with your target audience.
Follow the template's guide, add your unique details, and start requesting referrals that will help your business grow.
Try Tomco AI for free.
Sign up and start with 10,000 words.
Sign up takes 1 minute. Free trial for 7 days. Instant activation.