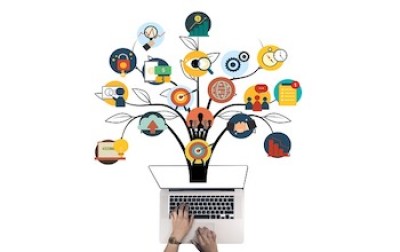 Are you struggling to write the perfect Amazon product description that catches your customers' attention and increases sales? Worry no more because Tomco AI's Amazon Product Description template can help you craft compelling descriptions that convert in just a few seconds.
With 200+ guided templates, Tomco AI makes it easy to generate amazing content that resonates with your customers. A great Amazon product description should do more than just describe your product. It should be persuasive, engaging, and informative. In this blog, we'll show you how to use Tomco AI's Amazon Product Description template to create product descriptions that convert. With this template, you can highlight your product's features, benefits, and customer testimonials in a way that resonates with your target audience.
Key Features
When writing your Amazon product description, it's important to highlight the key features of your product. For example, if you're selling a blender, you might highlight features such as powerful motor, easy-to-use controls, and versatile blending options. Make sure to use bullet points or short sentences to make the information easy to read.
Customer Testimonials
Including real customer testimonials in your product description is a great way to demonstrate the value of your product. Choose testimonials that are specific and highlight the benefits of your product. Use quotes or screenshots to make the testimonials stand out. When customers see the positive feedback from other people, it can help build trust and increase the chances of a sale.
Frequently Asked Questions
Anticipating the common questions that customers may have about your product is a great way to help them make an informed decision. Use this section to provide clear and concise answers to these questions. For example, if you're selling a laptop, you might include questions about battery life, storage capacity, and software compatibility. Use bullet points or short sentences to make the information easy to read.
Template in Action
Here's an example of a Tomco AI-generated Amazon Product Description for a 'hazelnut chocolate wafer'.
Indulge in the rich and decadent taste of our Hazelnut Chocolate Wafer. This delicious treat is made with a creamy hazelnut filling and dark chocolate, all wrapped in a crispy wafer. Each bite is a perfect balance of sweet and crunchy, making it a delightful snack for any time of day.
Our Hazelnut Chocolate Wafer is also keto-friendly, so you can enjoy it without any guilt. It's a great option for those who are watching their sugar intake or following a low-carb diet. Plus, each wafer is individually wrapped, making it easy to take on-the-go or share with friends and family.
This box of 24 Hazelnut Chocolate Wafers is perfect for stocking up your pantry or sharing with others. Whether you're looking for a sweet treat to enjoy with your morning coffee or a snack to satisfy your afternoon cravings, our Hazelnut Chocolate Wafer is the perfect choice.
So why wait? Treat yourself to the delicious taste of our Hazelnut Chocolate Wafer today and experience the perfect combination of hazelnut cream, dark chocolate, and crispy wafer in every bite.


Descriptions Made Easy
In conclusion, writing a smart Amazon product description that converts requires a combination of persuasive language, informative content, and effective formatting. With Tomco AI's Amazon Product Description template, you can easily create product descriptions that resonate with your customers and increase sales. Start by highlighting your product's key features, customer testimonials, and frequently asked questions.
Then, use Tomco's Template section to differentiate your product from competitors. Finally, include some helpful tips and tricks to add value for your customers. With Tomco AI's guided templates, crafting amazing Amazon product descriptions has never been easier.
Try Tomco AI for free.
Sign up and start with 10,000 words.
Sign up takes 1 minute. Free trial for 7 days. Instant activation.